Thousands protest in London against the Taliban terrorist takeover of power in Afghanistan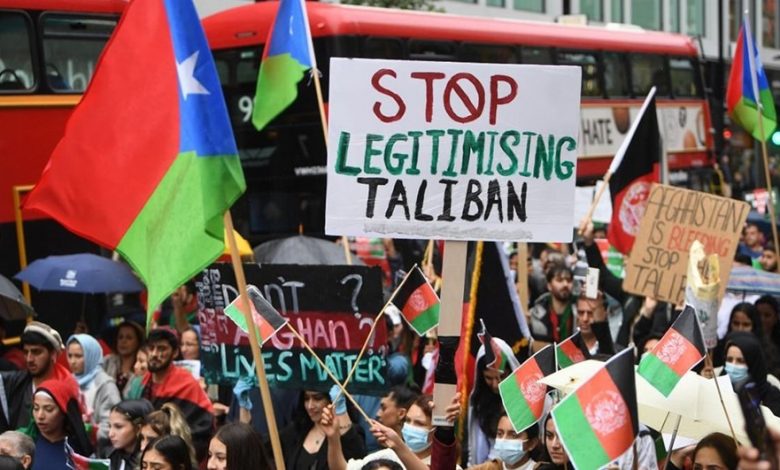 Thousands of people demonstrated in London on Saturday to protest the Taliban's takeover of power in Afghanistan and in solidarity with Afghans who oppose the de facto authority in Kabul.
Johnson faced sharp criticism this week over his government's handling of the crisis in Afghanistan, amid efforts by the United States and its Western allies to evacuate its citizens and other nationals from Kabul.
Thousands of people took to the streets of the British capital at noon and gathered in Hyde Park and organized a march to Whitehall through the headquarters of Government and Prime Minister Boris Johnson in Downing Street.
The protest participants marched behind a banner that read "The Taliban has not changed", and demonstrators held banners reading "Stop killing Afghans" and "Stop oppressing Afghan women."
A number of participants waved Afghan flags and chanted anti-Taliban slogans.
Many Afghans, including those who participated in the demonstration in London, are skeptical of the reassurances offered by the Taliban, especially with reports that the movement's militants have begun to take revenge on people on the movement's wanted list.
The Taliban have stressed that they will treat women fairly and will not seek revenge against Afghans who cooperated with Western forces during their two-decade intervention in the country, as thousands of people sought to leave Kabul in chaotic evictions.