Blinken: US 'not Actively Encouraging Ukraine To Retake Crimea'
Known to Ukrainians as 'Krym', the Crimean peninsula that was annexed by Russia's troops in 2014 lies strategically between the Black Sea and the Sea of Azov.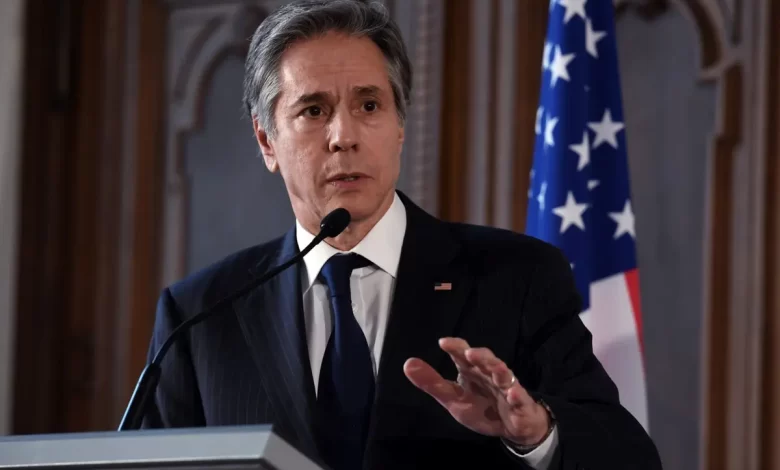 US State Secretary, Antony Blinken, on Wednesday said that the United States has not been actively encouraging Ukraine "to retake control of Crimea" annexed by Russian forces in 2014.
 Blinken made the remarks as he expected to attend the Munich Security Conference to meet with foreign dignitaries this week where war in Ukraine is on the agenda. 
Speaking to a group of experts in a Zoom call, Blinken noted that Washington pushing Ukraine's forces to capture back Crimea will mean a "red line" for Russian President Vladimir Putin that could provoke a wider response from Moscow, people familiar with Blinken's comments told Politico.
"According to four people with knowledge of Blinken's response, he conveyed that the US isn't actively encouraging Ukraine to retake Crimea, but that the decision is Kyiv's alone," the US Secretary of State was quoted as saying.
Blinken, furthermore noted, that the Biden administration's main focus is to assist Ukraine in Donbass region. Known to Ukrainians as 'Krym', the Crimean peninsula lies strategically between the Black Sea and the Sea of Azov.
In 2014, Russia's paramilitary forces launched a military intervention in the 10,400 square miles peninsula to protect the ethnic Russian-speaking population, and the Crimean parliament voted to secede from the Ukrainian territory. Since Moscow's invasion of Ukraine, officials in the United States have maintained that Crimea is "Ukraine".
READ | Putin to give a speech ahead of the first anniversary of Russia-Ukraine war; Report
Last week, Pentagon also released an analysis on how soon Ukriane's military could take back Crimea.
Defence Department officials, in a classified briefing, said that Ukraine may not have the means to coerce more than 30,000 occupying Russian troops out of the Crimean territory.
Russia also has its only warm water strategic defence base for its Black Sea fleet in Sevastopol with nearly 15,000 troops stationed there. 
Inciting Ukraine to retake Crimea 'extremely dangerous': Russia 
In a stark remark made earlier, Kremlin warned the United States against inciting the Ukrainian forces into taking Crimea, warning that the move will be "extremely dangerous" and would "raise the conflict to a new level". Kremlin spokesman Dmitry Peskov, at a state press briefing, noted that "any attempts to reclaim Crimea would not bode well for European security". 
As the war continues in Ukraine unabated, Ukrainian President Volodymyr Zelenskyy had vowed that his military will regain the Russian-controlled territory of Crimea that was captured by Russia in 2014.
During an address at World Economic Forum, Zelenskyy said that if the West "give us your weapons, we will return what is ours," hinting at taking Crimea. "It is necessary to liberate Crimea.
This will be the resuscitation of world law and order," Zelenskyy noted on one other occasion while speaking with his ministers over the video conference.
During an in-person meeting with the Ukrainian leader, Polish President Andrzej Duda also pushed the narrative of retaking Crimea, saying that "Crimea was, remains and will be a part of Ukraine, just like Gdansk is a part of Poland, Nice is a part of France, Cologne is a part of Germany, and Rotterdam is a part of Netherlands".