British Defense Minister Reveals Secret Deal between USA, Taliban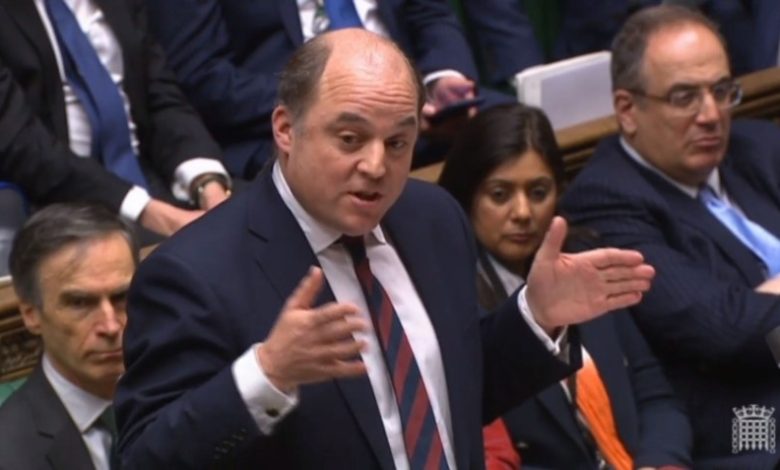 The British Defense Secretary announced details of the Taliban's rise to power in Afghanistan after 20 years of the US and other Western powers of Afghanistan.
"Sputnik", a Russian news agency,   correspondent reported that the British Defense Minister, Ben Wallace, revealed in a speech to members of the lower chamber of the British Parliament (the House of Commons) that the "Taliban" ( an Islamist militant movement) came to power as a result of a "deal" concluded by the United States of America (USA) with the movement in 2020.
The United States gave the Taliban a free hand when it signed a "peace agreement"  in Doha, the capital city of Qatar, under which the US forces would leave Afghanistan.
In response to questions from members of the British Parliament, Wallace said that the "Taliban" movement came to power in Afghanistan as a result of the deal concluded in 2020.
What the British minister described as the deal was signed at the conclusion of the talks conducted by the United States with the "Taliban" movement without the participation of the then-Afghan government.
With the conclusion of the deal, what was hindering the Taliban movement, which was able to take power after the American forces left Afghanistan, was removed.
Wallace sees a justification for what the Americans did, as they were disappointed with the Afghan authorities at the time.
However, a Swedish minister warned last Saturday, that Afghanistan is heading towards collapse at a faster rate than expected.
"Reuters", a news agency quoted the Swedish Minister for International Development Cooperation, Peter Erikson, as saying that Afghanistan is heading towards an economic collapse that threatens to plunge the country into a new political and humanitarian crisis.
US forces completed their withdrawal from Afghanistan on August 31, ending America's longest war 20 years after invading Afghanistan to topple the Taliban regime in 2001.
It is noteworthy that the "Taliban" entered the Afghan capital on August 15, and quickly took control of Kabul, which was a center for Western forces and most of their collaborators.
The "Taliban"  announced the formation of an interim caretaker government in Afghanistan headed by Mullah Muhammad Hassan Akhund, and the country was declared an "Islamic emirate".
On the other hand, US President Joe Biden agreed to allocate $976.1 million to help Afghan refugees who recently fled their country and were transferred to the territory of the United States.
This came in a document that Biden on Friday, to his Secretary of State, Anthony Blinken.
Similar documents were issued by the White House at the end of July ($100 million) and the end of August ($500 million).