Brotherhood Member Mansour Abbas, Supports Zionist: "Israel is a Jewish state, and will remain so"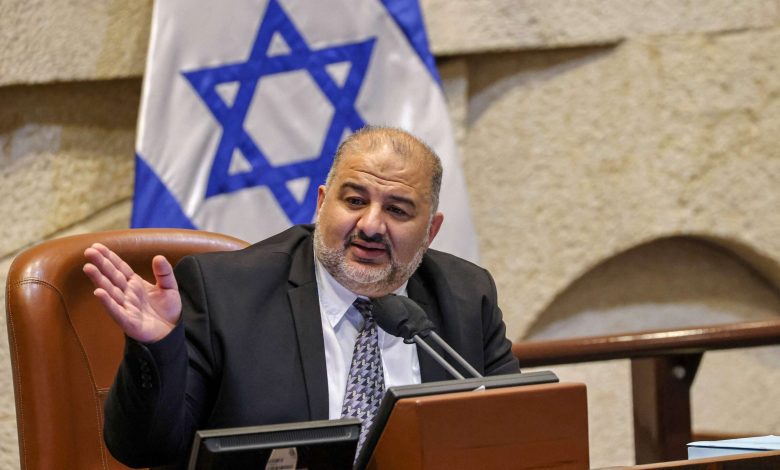 Brotherhood member, Ra'am chairman Mansour Abbas, said this morning (Tuesday) that "the State of Israel was born as a Jewish state, and will remain so." He made the remarks during an interview at the Israel Business Conference of the Globes website with News 12 commentator Muhammad Majadele.
Ignoring the history of the country and the plight of the Palestinians and the displacement of 90% of them, Abbas added, "The Jewish people decided to establish a Jewish state. This is how it was born and this is how it will remain" amid loud applause from those present.
During the interview, Abbas was asked if he could accept that Israel is a Jewish state as an Arab. "The State of Israel was born as a Jewish state. It is the decision of the people and the question is not what the identity of the state is – it was born like this, and will remain so," he replied. "The question now is not what the identity of the state is, but what is the status of the Arab citizen in the Jewish state of Israel. Therefore, the challenge now is not only with Mansour Abbas, but with the public and the Jewish citizen."
He said, "There is no doubt that we are on the threshold of a new era, and I say this cautiously and hope that the process will succeed and the coalition-level partnership will be a trend towards more different partnerships in industry, industry and more. We are at the beginning of the partnership.
Asked if he was happy with the coalition partnership, Abbas said he was "pleased with the process itself that we started it. We are inside and now we need to play the game and find solutions to the problems we face and deal with in one way or another."
He also referred to the tensions of the other members of the RAAM vis-à-vis the coalition, against the background of the claims that they do not record achievements. What we have achieved so far "he said. The Minister of Finance sat here and a month ago we not only transferred the state budget easily with an Arab party, but we also transferred the NIS 30 billion five-year plan, the crime eradication plan, and the transportation plan. The challenge now is how to exhaust the resources in these programs in different areas.