Brotherhood of Tunisia planning to form a parallel government or parliament, president threatens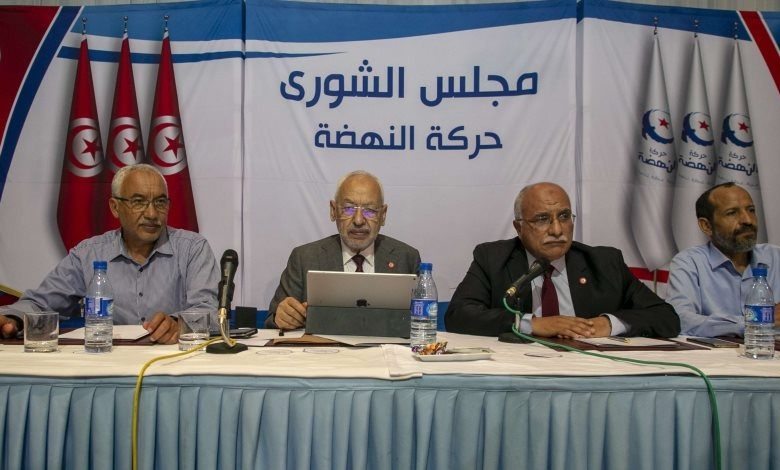 Many secrets are still floating on the surface of the political scene in Tunisia, especially with regard to the open confrontation between President Kais Saied and the Brotherhood and its allies against the corrective movement announced on the twenty-fifth of last July.
While the Tunisian judiciary is preparing to consider the accusations against a number of members of the dissolved parliament, including conspiring against the state, President Said revealed that his opponents had planned to announce the formation of a parallel government and parliament in exile.
Seeds of Discord
He said, during his attendance at a Ramadan Iftar on Wednesday evening, at the headquarters of the specialized unit of the National Guard in Bir Bourguiba, in the north of the country, that "whoever wants to sow the seeds of sedition or to announce a parallel government or parliament in exile, let him join the exile and not parliament," and added that "everyone who He is trying to attack Tunisia and its people so that he knows that there are forces that will confront him, and the danger lies in some of those who have tried and failed and will fail through organization and inclusion within the armed forces and the administration."
The Tunisian president acknowledged that his country is going through difficult circumstances, but stressed that it will respond to the challenge with challenge and will not accept defeat, stressing that "there is no room for us to give up an atom of sand from Tunisia, and Tunisia to the Tunisians while we are on the front line to preserve Tunisian sovereignty," adding that "Tunisia will remain independent. And the will of the Tunisians is independence, and whoever tries to infiltrate is delusional, and his illusion will be broken against a thick wall called our security and military forces," as he put it.
Observers believe that what was mentioned in Saeed's speech before specialized units of the National Guard paramilitary forces, represents an important indication of the nature of the conflict between the presidency and the overwhelming majority of the people on the one hand, and the Brotherhood organization and its orbiters, which in part take on security dimensions, given the The existence of a conspiracy against the entity of the state, and attempts to subdue its military, security and administrative institutions.
Virtual Session
The Tunisian parliament, whose activities and powers were suspended by a presidential decision, held a virtual session on March 30, during which it decided to cancel the exceptional measures taken on July 25, and called for a second session during which he would announce the formation of a parallel government and the transfer of the Council's work abroad, but the presidential Parliament decided to dissolve him to block the way in which parties from inside and outside were involved.
Saeed considered that the dissolved parliament meeting and what came out of it was a "failed coup attempt," which put forward a number of hypotheses about the next stage, especially that the opponents of the July Corrective Movement are seeking to escalate their positions, after it was found that those involved in the conspiracy, including the leader of the Brotherhood's Ennahda Movement, Rashid Ghannouchi They will appear before the judiciary, based on the text of Article 72 of the Tunisian Criminal Code, where "the perpetrator of an attack intended to alter the state's authority or induce residents to attack each other with weapons and to stir up commotion, murder and robbery in Tunisian soil is punishable by death."