Cameroon Football Federation president Samuel Eto'o faces match-fixing charges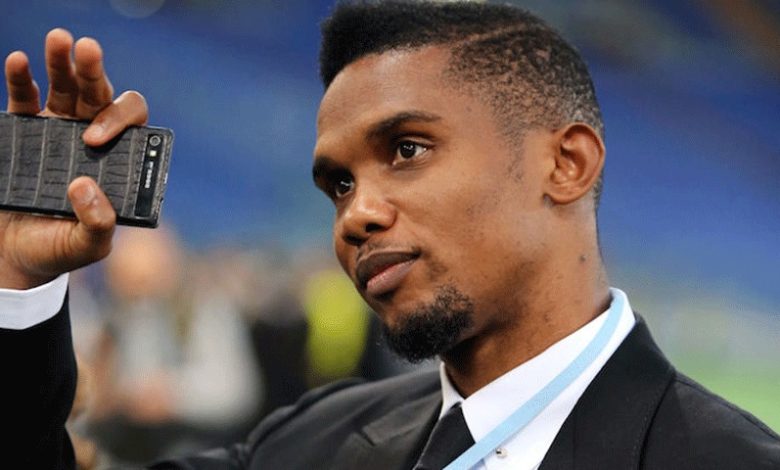 Accordingly cam footEto'o, the president of the Football Confederation of Cameroon (Fecafoot), is said to have promised to promote second division side Victoria United through match-fixing.
Victoria United were eventually promoted after the federation ruled that last season's runners-up Stade de Bertoua were ineligible to play.
Footage has reportedly surfaced of Eto'o telling Victoria President Valentine Gwain that he was helping the side gain promotion by manipulating referees.
Eto'o said, "There are things we can do, but you must be very discreet, brother."
Former Barcelona forward Samuel Eto'o has been accused of match-fixing in Cameroon
"I haven't even had time to get home. i'm out bro I haven't had time to come home and work with the President (of the Cameroon Referees Association) because I can't call the referees directly and tell them to be careful. But I can work with the President.'
The talk is said to have taken place after Victoria's 1-0 defeat in December 2022, with Gwain interrupting the game to complain about the office.
Eto'o was reportedly heard saying: "Opopo (nickname of Victoria United) needs promotion to the Premier League." That's our goal (…) That's our federation. Victoria United will rise.
"Keep calm, we'll give you the three points and suspend the referee." But at least let me go back to Cameroon. He arrived at night on the 3rd (January). So see you on the 4th at the office. Anyhow, I will ban and disqualify this referee."
Eto'o went on to explain the importance of having a good relationship with the league president.
He said: "He has the power." From there he will even be able to suspend the referee president with his commissions.
"Our club, Opopo, has to get promoted to the first division, that's our goal."
Eto'o, who also played for Inter Milan and Chelsea, has scored 56 goals in 114 caps for Cameroon.
He was elected President of Fecafoot in December 2021.