Chinese and Russian military chiefs target the US for criticism at a security forum in Beijing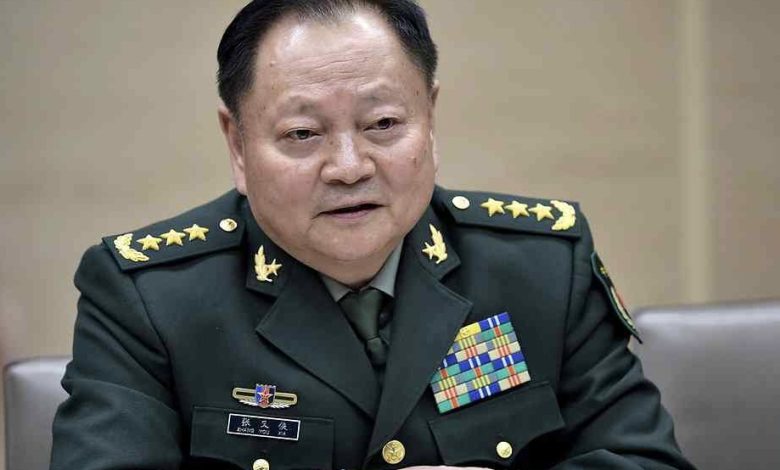 Chinese and Russian military chiefs targeted the United States for criticism at a security forum in Beijing on Monday, even as China's second most senior military commander vowed to boost defence ties with Washington.
The Xiangshan Forum, China's biggest annual show of military diplomacy, began on Sunday without a Chinese defence minister, who typically hosts the event, but including a U.S. delegation.
Russian Defence Minister Sergei Shoigu warned the West that its involvement in the Ukraine war created grave danger.
The lack of regular communications between the U.S. and Chinese militaries has been a worry for Washington as tensions rise over various issues and given the risks of an accidental clash in the South China Sea or near Taiwan.
The Western line of steady escalation of the conflict with Russia carries the threat of a direct military clash between nuclear powers, which is fraught with catastrophic consequences, Russia's TASS state news agency cited Shoigu as saying at the forum.
Shoigu said the West intended to inflict strategic defeat on Russia in what he called a hybrid war, and praised Russia-China relations as "exemplary, Russian state media reported.
Zhang Youxia, vice chairman, under President Xi Jinping, of China's Central Military Commission, delivered veiled criticism of the United States and its allies, accusing some countries of trying to undermine China's government.
But Zhang also stressed the need for improving military ties with the United States.
"We will deepen strategic cooperation and coordination with Russia and are willing to, on the basis of mutual respect, peaceful coexistence and win-win cooperation, develop military ties with the U.S.," Zhang said in an address closely watched by military attaches and diplomats.
Zhang held talks with Shoigu on the sidelines of the forum, China's Xinhua state media reported.
China's defence minister has in previous years delivered the forum's keynote speech but Li Shangfu was sacked as defence minister last week without explanation and a replacement has not been named.
Reuters reported last month that Li, who has been missing for two months, was being investigated over corruption.
China and the U.S. have had no high-level military-to-military communications since the Washington-sanctioned Li was appointed in March.