Civilians flee homes, safe zone shrinks as Syrian regime bombards Idlib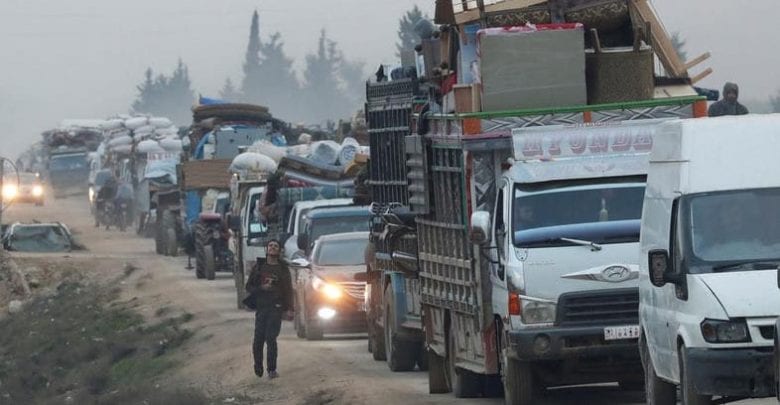 Thousands of Syrians are fleeing to an ever-shrinking safe zone in Idlib province as the regime steps up its bombardment of the last opposition-held area in the country's northwest.
Civilians on the move again, hospitals destroyed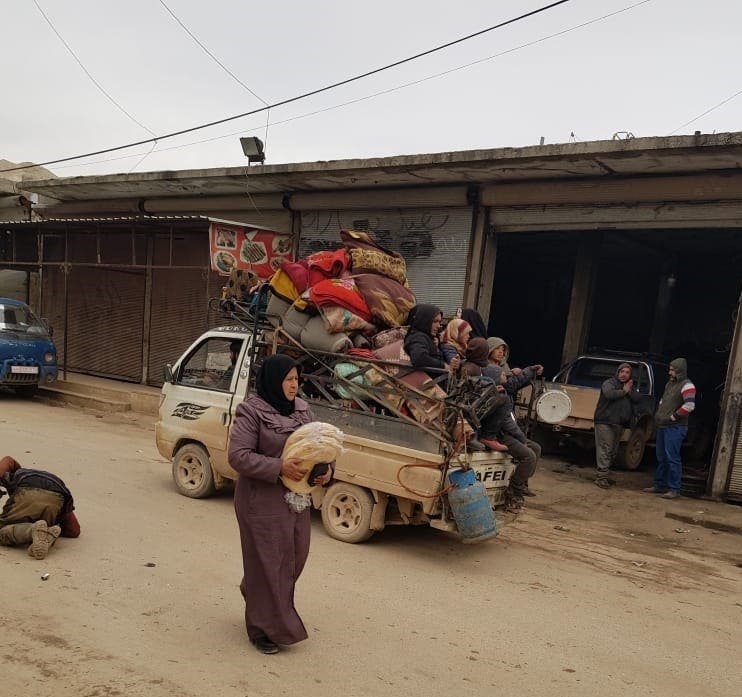 A family flees their home by car in Idlib province.
Displaced Syrians are pictured at Kelbit, near the Syrian-Turkish border, in Idlib province. 
Pushed toward the Turkish border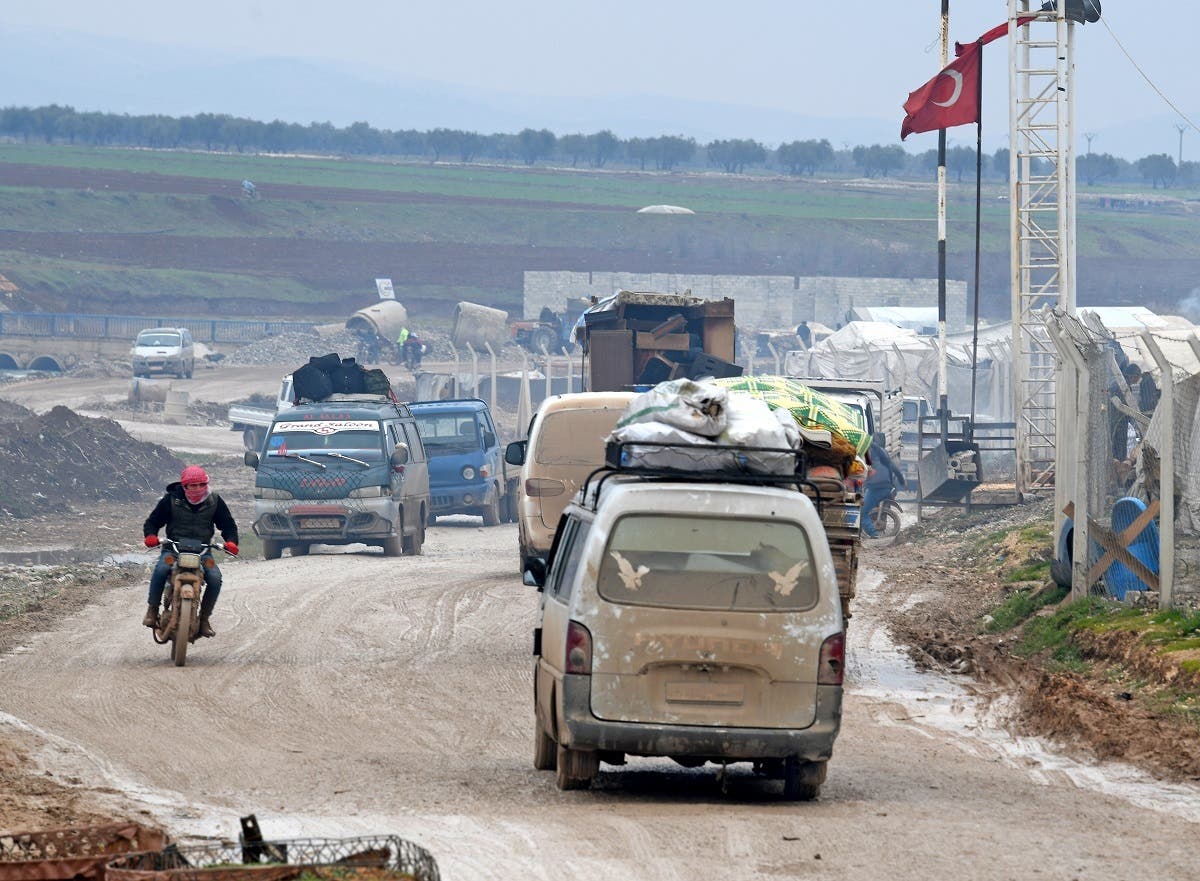 Displaced Syrians flee the countryside of Aleppo and Idlib provinces towards Syria's northwestern Afrin district near the border with Turkey on February 13, 2020. (AFP)
Turkey, Russia, and the crisis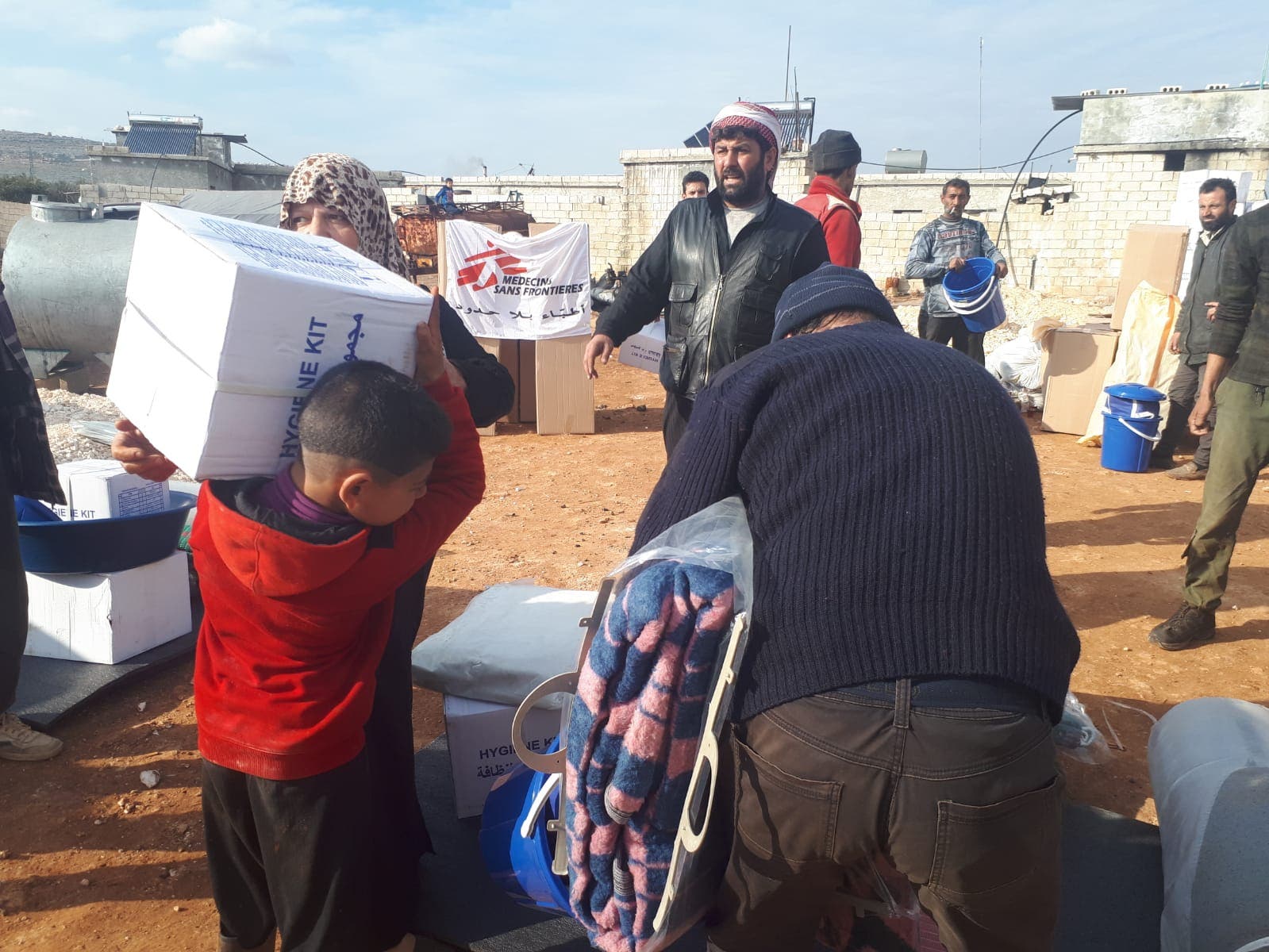 Humanitarian aid being distributed in northwest Syria.