Clashes between police and demonstrators in Lancaster, Pennsylvania.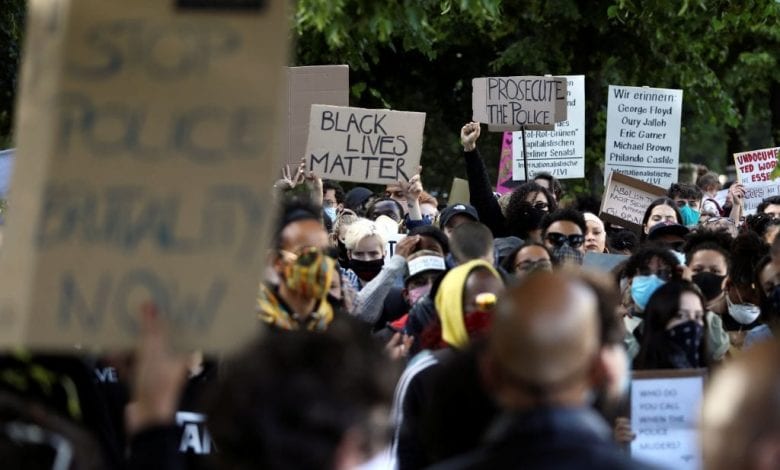 Authorities released the officer's body camera video of the incident Sunday afternoon. It shows 27-year-old Ricardo Munoz coming out of a home in the 300 block of Laurel Street, armed with a knife.
It was a night of unrest in Lancaster after a deadly police-involved shooting sent shock waves through the community.
The officer responding to the incident fires his gun, and Munoz falls to the ground.
Police were called to the scene around 4:15 p.m. Sunday, after Munoz' sister called 911 and said Munoz was getting aggressive with their mother and tried breaking into the home.
Shortly after Munoz was killed by the officer, the Lancaster police chief held a news conference, asking for calm in the community.
"It's absolutely devastating. And we need the community to come together and we want the community to stay calm, stay at peace and allow this process to play out," said Chief Jarrad Berkihiser, of the Lancaster Police Department.
Authorities say the release of the body camera video doesn't provide any kind of determination about whether this force was justified or not. The county district attorney's office is still investigating and asking witnesses to come forward.
But, calls for calmness didn't stop hundreds from protesting Sunday night.
Police say a group of over 100 protesters gathered outside the station and remained there overnight.
Police say the group gathered on an access ramp and locked arms.
Police used a public address system to warn protesters they needed to move, and if they didn't, chemical munitions would be deployed.
Authorities say the group failed to follow those warnings, and the chemicals were deployed.
They also say the group damaged a county vehicle, threw a brick through the post office window and threw other objects at officers.
Police are asking people to stay away from the police station at this time.