Confidence in the President Kais Saied, rose to 77%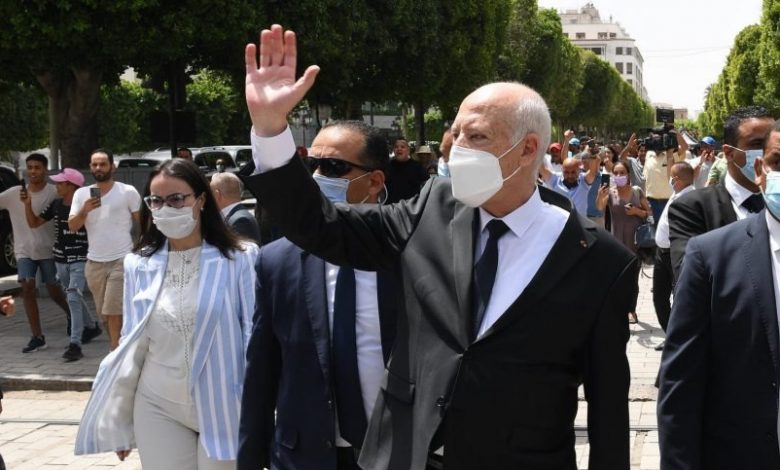 Tunisians have renewed their confidence in President Kais Saied, After 3 months of the exceptional decisions he took, which raised his popularity and increased levels of optimism and hope for the future in Tunisia, while his political opponent, Rached Ghannouchi, maintained the title of the most distrusted person by Tunisians.
This came in the results of an opinion poll for the month of October, conducted by the "Sigma Konsai" Foundation, which specializes in opinion-seeking operations, in cooperation with the daily newspaper "Al-Maghrib". The results were published today, Friday.
In the details, the percentage of confidence in the President of the Republic, Kais Saied, rose to 77%, making progress by 4 points compared to last September, followed by Prime Minister Najla Boden, who won the confidence of 51% of the respondents, followed by the leaders who resigned from the Ennahda Movement, Abdel Fattah Mourou. And Abdul Latif Al-Makki with 17%, while the independent deputy in the frozen parliament, whose membership is Safi Saeed, got 16%.
According to the results of the poll, Tunisians' levels of optimism about the future increased after the decisions taken by President Kais Saied, which were supported by 91% of the respondents. 74% of Tunisians said they are confident that the future will be better and that the country is heading in the right direction.
On the other hand, export Leader of the Ennahda Movement and Parliament Speaker Rached Ghannouchi The list of political figures that Tunisians do not fully trust with 90% of the respondents, followed by the head of his ally, the "Qalb Tounes" party, Nabil Karoui, with 85%, then the head of the "Dignity Coalition" bloc, Seif El-Din Makhlouf with 81%, and former President Moncef Marzouki with 80%. .
The same poll also showed that 76% support The decision to suspend the work of Parliament and 75% support stopping all grants and privileges The Speaker and its members. This percentage increased when it came to lifting immunity, as the percentage of respondents supporting this decision reached 84%, while 71% expressed their preference for the presidential system.