Coronavirus strikes Egypt's youth team as 17 players, coach test positive
The Pharaohs are in danger of possibly not showing up for the tournament, as there are only eleven players available for Tuesday's opening match against Libya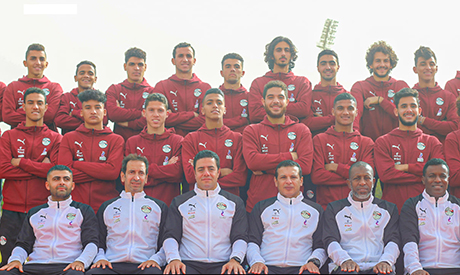 17 players of Egypt's football youth team and their coach Rabie Yassin have tested positive for coronavirus ahead of facing Libya in the opening match of the North Africa championship on Tuesday, Egyptian Football Association board member Gamal Mohamed Ali revealed on Monday.
The Egyptian team arrived in Tunisia on 8 December amid preparations for the tournament that is being held from 15 to 28 December and qualifies the winner to next year's African Cup of Nations in Mauritania.
According to a statement by the youth team, the technical staff asked to repeat the test in a different place to double check the result of the previous tests.
The Pharaohs are in danger of possibly not showing up for the tournament, as there are only eleven players available for the match.
Amid the coronavirus pandemic, Confederation of African Football regulations allow teams to participate in the tournaments if they have a non-infected starting eleven alongside four other substitutes.
The Egyptian team are due to face their Tunisian counterpart in the second match on 18 December, before facing Algeria and Morocco respectively on 24 and 27 of the same month.