Solskjaer wary of Chelsea challenge in battle for top four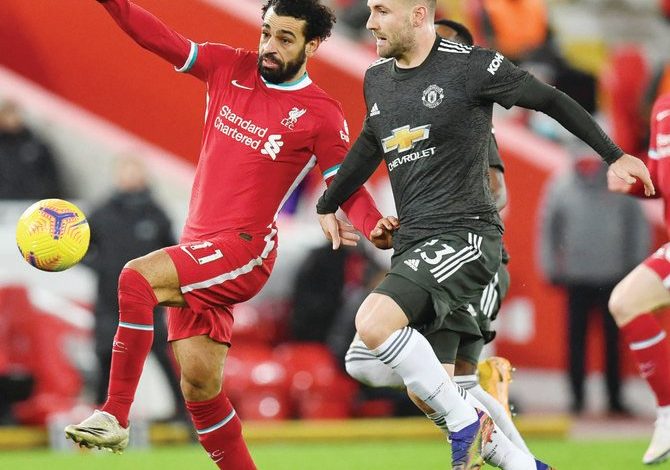 Ole Gunnar Solskjaer believes the race for the Premier League top four will go down to the wire as Manchester United prepare to face Thomas Tuchel's revitalized Chelsea on Sunday.
United were knocked off top spot by Manchester City on Jan. 26 and a run of just two wins in six top-flight matches means they are now 10 points behind their rivals.
Second-placed United head to the Etihad Stadium for a Manchester derby clash on March 7 but before then they have back-to-back fixtures away to London clubs, with Sunday's match against Chelsea followed by Wednesday's game with Crystal Palace.
"We've got Chelsea just behind us, we've got City away in front of us," said Solskjaer.
"Of course we can't let them run further away if we have ambitions of catching them and we can't give Chelsea too much hope to catch us either."
Solskjaer believes United are over their recent wobble ahead of the match at Stamford Bridge, where Tuchel has made an impressive impact since succeeding Frank Lampard last month.
The Blues have yet to lose under the German and can halve the six-point gap to United on Sunday as the race for Champions League qualification spots heats up.
"You can see the results, you can see the stats, the possession they've had, they keep teams away from their own goal, keep the possession," Solskjaer said.
"He's (Tuchel) done really well … It's never easy coming into a season halfway through so he must be pleased as well. Hopefully we can stop that run. That's my job now."
The Norwegian predicted a tense battle for Champions League places with a third of the season still to go.
City, United, Leicester and West Ham are currently in the top four but a clutch of teams, including Chelsea and champions Liverpool, harbor ambitions of dislodging them.
"I don't think the positions will be decided early," said former United striker Solskjaer.
"With this season as well, it's unpredictable. We've seen teams going through bad phases then a run and then who knows what's going to happen with injuries, with how players react to the circumstances."
Solskjaer's remarks came as Manchester United and AC Milan prepare to meet in the round of 16 of the Europa League, putting 39-year-old forward Zlatan Ibrahimović up against his former English club.
Ibrahimovic played for United for two years, including in the 2016-17 season when United won its only Europa League title.
Milan, a seven-time European Cup champion, has never won the Europa League or its predecessor the UEFA Cup — the only continental title it is missing.
"It's one of the those draws again that you feel could be a Champions League game," Solskjaer said on Friday.
United dropped into the Europa League after finishing third in its Champions League group. Milan last played in the top-tier competition in 2014.
Both teams are on track to qualify for the next Champions League, in second place in their domestic leagues trailing crosstown rivals Manchester City and Inter Milan, respectively.
"They're on the up and have done really well this season," Solskjaer said of Milan, who are scheduled to visit Old Trafford for the first leg on March 11.
The return leg at San Siro is one week later.
Arsenal will face Olympiakos and go back to Piraeus for its second straight game in the competition.
The London team used Olympiakos' stadium as a neutral venue on Thursday and beat Benfica 3-2 in the "home" leg in the round of 32.
Arsenal and Olympiakos will be meeting in a European competition for the sixth time in the past 12 seasons. Olympiakos won in the last 32 a year ago.
Two-time UEFA Cup champion Tottenham will face Dinamo Zagreb and play the first leg in Croatia, while 1992 champion Ajax is at home first against Swiss club Young Boys.