Cristiano Ronaldo hits back at media, promises to reveal truth soon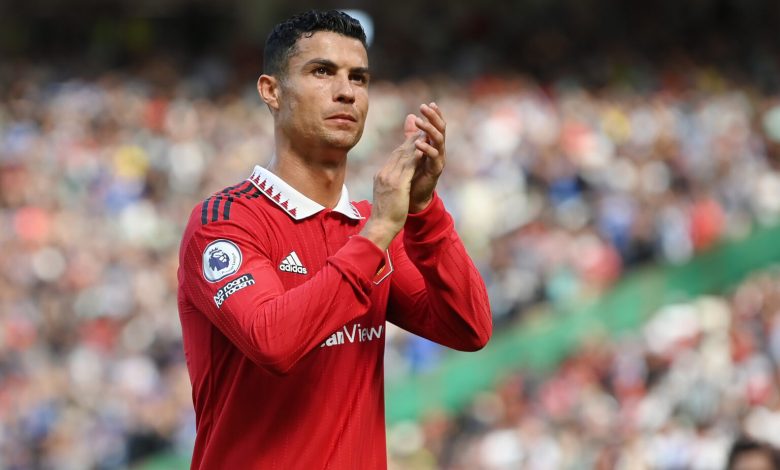 Cristiano Ronaldo has broken silence on his Manchester United exit saga, hitting out at the media for "telling lies"
Ronaldo's future has been up in the air since the beginning of the transfer window.
He didn't join United's pre-season tour to Bangkok and Australia due to "personal reasons".
Since then it has been reported that the legendary striker wants to leave Old Trafford as he wishes to play in the Champions League.
However, Ronaldo has promised that the 'truth' about his future will emerge in a couple of weeks when he gives an interview.
Responding to a fan on Instagram, Ronaldo wrote: "They know the truth when they interview in a couple of weeks. The media is telling lies."
"I have a notebook and in the last few months of the 100 news [stories written], only five were right. Imagine how it is. Stick with that tip."
Cristiano Ronaldo is an easy target for the media
The 37-year-old is one of the most popular footballers, if not the most, in the world.
Any speculation about him will be read and catered by a large audience which makes him a soft target.
However, with his recent reply, Ronaldo is promising to reveal the truth behind the stories.
The transfer window closes after two weeks, on September 1st. This is when he is vowing to give an interview.
Manchester United are still in a transitional phase as a club and certainly not ready to fight for major titles.
Ronaldo is in the twilight of his career. He has had an illustrious career and there is no reason why he wouldn't want to finish on a high.
Man United had a disastrous start to the season, losing 2-1 to Brighton and then 4-0 to Brentford.
They sit at the bottom of the league table with zero points.
Even though the season is just two matchdays old, it seems that Erik ten Hag's team is already in crisis.
Ronaldo's gestures during the games also show how frustrated he gets with his teammates at times.
After the game against Brentford, he appeared to refuse to clap the travelling supporters, unlike a few of his teammates.
If he stays put at Old Trafford, Ten Hag will have a striker who will get him 20 goals in a season.
However, his departure will force the Dutchman to look for an elite forward who can lead the line.
Considering their horrendous start to the season and inability to offer Champions League football, it seems difficult that they will be able to lure a world-class striker.
Ronaldo's recent comment hints that he is not so keen to exit, as advertised by the media. But why can't he bury the hatchet now rather than wait for another couple of weeks?