Dabaiba stopped paying Libyan National Army salaries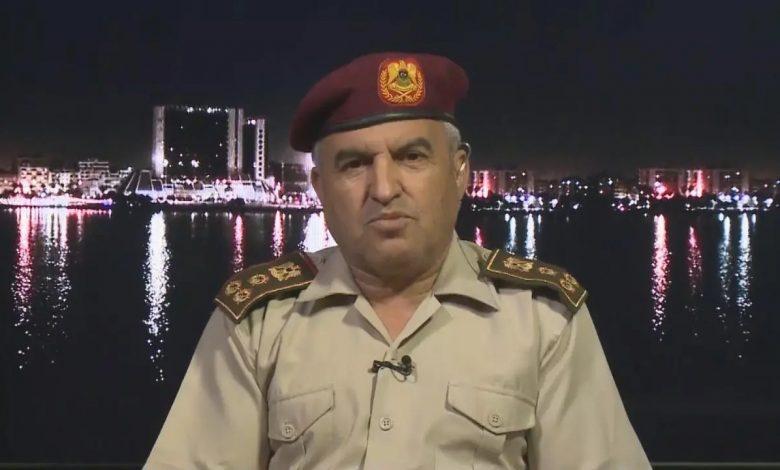 Libyan army announced that the government of national unity, headed by Abdul Hamid Dabaiba The payment of salaries of the armed forces has been suspended for the fourth month in a row, on the pretext that there is no balance, in an indication that the relationship between the two parties has reached a rupture.
The Director of the Moral Guidance Department at the General Command of the Libyan Army, Major General Khaled al-Mahjoub, explained in a Thursday statement that cutting salaries for the armed forces means cutting off the lives of half a million people who are the families of the soldiers.
He also added, "Despite the intervention and addressing Parliament and the Military Committee 5 + 5, but for the fourth month in a row, he has been sluggish and arguing, and Dabaiba is preventing the payment of the salaries of the armed forces that secured the livelihood of the Libyans and re-pumped it through the National Oil Corporation, the party responsible for this, and the income this year reached more than 100 billion".
"Manipulation and corruption"
In addition, the official in the Libyan army accused the prime minister of fraud and corruption, noting that "the latest deceptions of the prime minister is the lack of a balance covering the instrument issued in this regard."
The same spokesman also continued, "Instead of this government directing its work to perform its duties in achieving the will of the Libyans for elections, national reconciliation and the unification of institutions, it stops salaries awaiting nearly half a million Libyan citizens who are involved in some way in the Libyan army to protect their homeland and secure the livelihood of the Libyans and the struggle to achieve Sovereignty".
Al-Mahjoub said that "the government of Dabaiba spent more than 90 billion dinars in several months, including 20 billion on developing corruption instead of developing the country," adding that "Libya has become ruled by a family that enjoys advantages that history did not know, even in the eras of kings who had all the powers in their hands." ".
'Starving the Libyans'
The official in the Libyan army accused the prime minister of starving the Libyans who are waiting for their salaries to pay the education and treatment needs of their children.
It is noteworthy that this is not the first time that the Libyan army has complained about the suspension of the salaries of its members. Last October, he accused the prime minister of not releasing the salaries for a period of 3 months, before the intervention of the UN envoy at the time, Jan Kubis, and the American ambassador, Richard Norland, and solve this. problematic.