Dahlan accuses Israel, U.S. of disrupting Palestinian democracy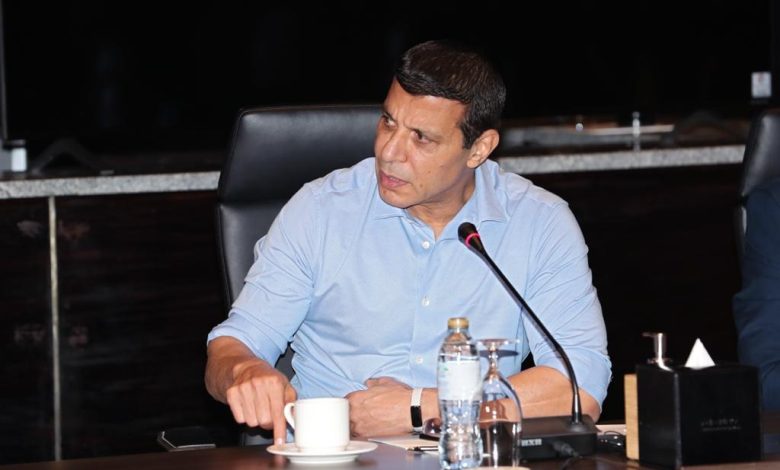 Palestinian democratic reform movement leader, Muhammad Dahlan, accused Israel and the U.S. of weakening and dismantling the PA, inability to create a real political horizon and their insistence on disrupting Palestinian democracy and preventing the authority from renewing its electoral legitimacy.
Dahlan stressed that the Palestinian political system is heading towards disintegration, division, the authority loss of control and administration, with the continued absence of democracy, the corruption in many parts and the decline in their popularity.
Dahlan pointed out, "During the recent period, the state of weakness in the Palestinian Authority's rule has worsened, family conflicts have spread in the absence of law, Israel has escalated its aggression against the Palestinian people, and Palestinian resistance groups and individual resistance have emerged outside the scope of the Palestinian Authority and forces, where their members do not belong for any faction.
Dahlan explained during a meeting with a delegation of researchers from the "Philos" Institute for Leaders Creation and Community Building, which is being held for the second time this year, that "a third path is taking shape in the Palestinian arena based on the young generation who don't believe in the current political system, and lead most of the protest movements against Earth".
Dahlan accused Israel and the United States of weakening and dismantling the PA, the inability to create a real political horizon, and insist to prevent the authority from renewing its legitimacy.
He added, "Despite the authority's announcement of elections in May 2021, the Palestinian people's were looking to hold it but Washington and Tel Aviv prevented them to hold it.
Holding the Palestinian elections under the slogan that they will not be held in East Jerusalem."
"Is this the west democracy?" asked Dahlan. Does democracy determine the results in advance? Do they know more about us than we do, who will lose and who will win?"
He said, "Our previous experience affirms that we are more knowledgeable about our affairs, and the experience has proven the correctness of our vision and the failure of their vision regarding the elections."
Dahlan held Washington and Tel Aviv directly responsible for the state of frustration and despair, and the escalation of the cycle of violence by their insistence on canceling the Palestinian elections, stressing that what is happening now is a natural result of their decision.
Speaking to the delegation of researchers from the Philos Institute about the proposed solutions, Dahlan said that Israel has destroyed the two-state solution, and there is no expected Israeli leader who would dare to present and implement the two-state solution, whoever believes in this solution is more important, or unable to provide alternative solutions.
He added: "Israel's lack of understanding of the current dilemmas pushes towards a single state, personally i believe in this solution, a civil state for all its citizens equal in rights and duties."