Double Operation in Al-Quds Injures Two Israeli Soldiers
The Palestinian who carried out the operation is identified by police as a 16-year-old resident of al-Issawiya neighborhood in the eastern part of al-Quds.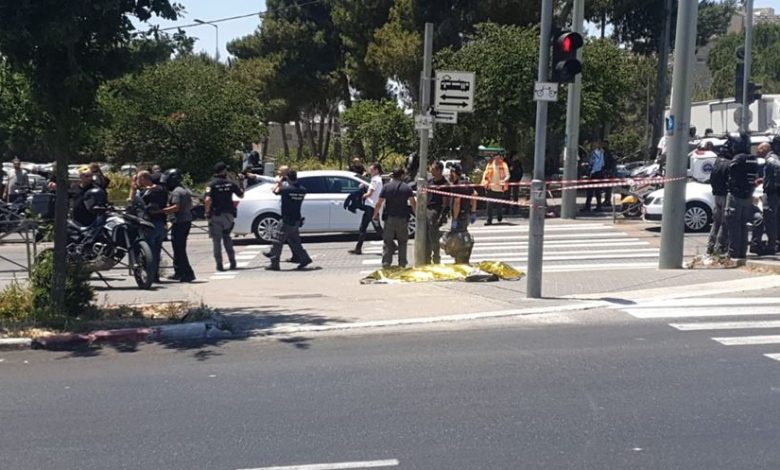 Two Israeli border police officers sustained injuries in a double operation with stabbing and shooting involved near an Israeli police station at the Bab al-Sahira Gate in the occupied Old City of al-Quds, according to Israeli media reports.
A border guard was critically wounded, while another soldier suffered minor injuries in the incident. After the event, Israeli occupation forces in occupied al-Quds deployed heavily in the area and closed the entrances to Al-Aqsa Mosque. 
These events are unfolding against the backdrop of the continuing Israeli brutal aggression on Gaza, while simultaneously, in the West Bank, Palestinians are enduring a series of grave injustices, including torture, arbitrary detentions, fatalities, and forced displacement from their residences.
It is worth noting that the number of Palestinians killed by Israeli occupation forces in the West Bank alone since October 7 has surpassed 150, with more than 1,900 injured, as per the Palestinian Ministry of Health.
The arrest campaigns coincide with near-daily raids on cities and towns in the occupied West Bank where Palestinian youth and Resistance fighters bravely confront occupation forces. These forces are employing arbitrary brutal measures in the West Bank in order to limit action in support of Gaza, amid an inhumane aggression on the Strip that has killed more than 10,000 people, most of whom are women and children.
The occupation has taken brutal measures against Palestinians in the West Bank following the launching of Operation Al-Aqsa Flood on October 7. The occupation has arrested more than 1,850 Palestinians, most of whom were detained with no charges brought against them.