ECOWAS Defense Chiefs Meet To Discuss Niger Intervention
Leaders said the bloc is ready to forcibly intervene should diplomatic efforts to reverse the nation's coup fail.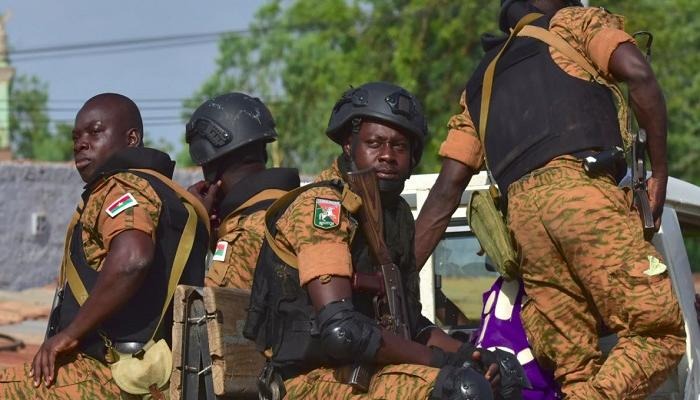 Members of the Economic Community of West African States (ECOWAS) gathered in Accra, Ghana, on Thursday for a two-day summit to discuss and finalize plans to deploy troops to Niger as part of a military intervention to reinstate ousted President Mohamed Bazoum. Senior ECOWAS leaders said the 15-nation bloc is ready to forcibly intervene should diplomatic efforts to reverse the nation's coup fail.
But not all member states are ready to support a military initiative. Mali, Burkina Faso, and Guinea all stated that they will side with Niger's junta leaders if the West African bloc deploys forces to the country.
All three nations are run by military governments that seized power in coups. Cape Verde also refused to assist a standby force.
Ghana officials, meanwhile, have expressed hesitancy over invading a bordering nation, and the African Union is reportedly divided on whether to support ECOWAS's proposed intervention.
"By all means available, constitutional order will be restored in the country," said Abdel-Fatau Musah, ECOWAS commissioner for political affairs, peace, and security. Musah pointed to past ECOWAS interventions in Gambia and Liberia as evidence of the body's experience and readiness. However, ECOWAS deploying a military "standby force" would be an unprecedented move, as past ECOWAS interventions have only involved peacekeeping missions.
Niger remains of strategic importance for ensuring stability in the region and abroad, and Western nations have used the West African state as a hub for foreign troops to fight Islamist extremism in the Sahel.
Reports indicate that the U.S. Defense Department is continuing to look for ways to maintain intelligence-gathering forces in Niamey if the U.S. State Department officially defines Niger's military takeover as a coup. So far, ECOWAS, France, and the European Union have all deemed the junta a coup d'état, but Washington has hesitated to make that final leap, knowing that legal determination would strip the U.S. military of certain functions and funding in the area.
"It's like the grayest of the gray areas you could think of," said Alan Van Saun, a former U.S. Army special forces officer who worked with Brig. Gen. Moussa Barmou, Niger's junta-proclaimed defense chief. U.S. officials "absolutely have a national interest in that area staying secure. But we also have an international interest in promoting democratic processes and due process."