Egypt Investigates Muslim Brotherhood Leader Accused of Supporting Hasm Movement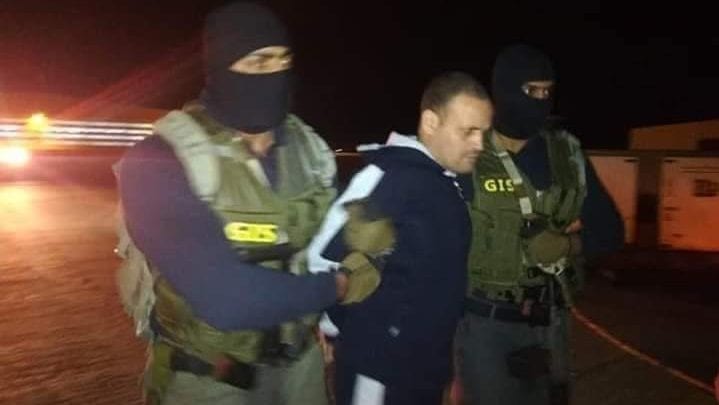 Egyptian authorities began investigating one of the Muslim Brotherhood's (MB) leaders, Khalid al-Mahdi, an Egyptian security source confirmed.
Kuwaiti police caught Mahdi following an arrest warrant sent by the Egyptian security authorities to Kuwait's Interior Ministry. He was extradited to Egypt earlier in September.
Mahdi was already sentenced to 10 years' imprisonment for his involvement in violent acts, financing MB in Egypt, and inciting chaos in the country. He is also accused of supporting Brotherhood affiliate movements such as Hasm and The Revolution Brigade.
In July, Kuwaiti authorities handed over a Muslim Brotherhood cell of eight Egyptians. Kuwait announced at the time that cell members have been sentenced by the Egyptian judiciary to prison time ranging between 5 and 15 years.
Egypt received Mahdi a few days ago from Kuwait, after he had fled to Sudan, and from there to Kuwait, following June 30th revolution that overthrew the Muslim Brotherhood's regime in 2013, according to a security source, who spoke on condition of anonymity.
Sources close to Mahdi's family in Sharqiya told Asharq Al-Awsat that he was a leading MB member in their area. They also indicated that he invited Sharqiya youth to travel to Cairo and participate in demonstrations organized by the Brotherhood following the ouster of former President Mohammed Morsi.
Kuwait media reports indicated that Mahdi admitted during investigations that some MB members relocated to Iran after authorities heightened restrictions in their countries.
Mahdi also established an electronic army in Kuwait and three other countries to attack the Egyptian state and spread rumors. Egyptian security forces arrested MB members in Sharqia working as members of Mahdi's electronic committees.
Expert on fundamentalist movements in Egypt Amr Abdel Moneim noted that Mahdi is one of the young cadres of the Movement in Sharqiya. He was arrested in Kuwait while trying to go to Turkey.
Abdel Moneim told Asharq Al-Awsat there was a link between Mahdi and a cell arrested in Kuwait last July, especially in matters relating to the economic activity.
The expert indicated that the Egyptian authorities accuse Mahdi of supporting certain cells of the Brotherhood, namely Hasm and Revolution Brigade. They also accused him of financing MB members and inciting demonstrations and chaos.
Abdel Moneim pointed out that preliminary investigations by the security services revealed a relationship between Mahdi and member of Brotherhood's Guidance Office Yahya Musa.
Musa fled to Turkey and is accused of killing of former Attorney General Hisham Barakat.
In February, Egyptian authorities executed nine members of the Brotherhood, who were involved in the assassination of the Attorney General. The authorities said that Musa was the mastermind of the operation, and behind the bombings of a number of churches as well.
Based on the case's files, the defendants confessed that Musa was the one who prepared, planned, and selected groups to carry out the operations. He also determined the role of each group separately and provided them with the necessary funds to buy explosives.
Egyptian authorities included Musa's name in the red notices with the Interpol following a death sentence against him for his involvement in the planning and targeting of churches, and training Brotherhood members in camps.