Egyptian army killed 7 terrorists in North Sinai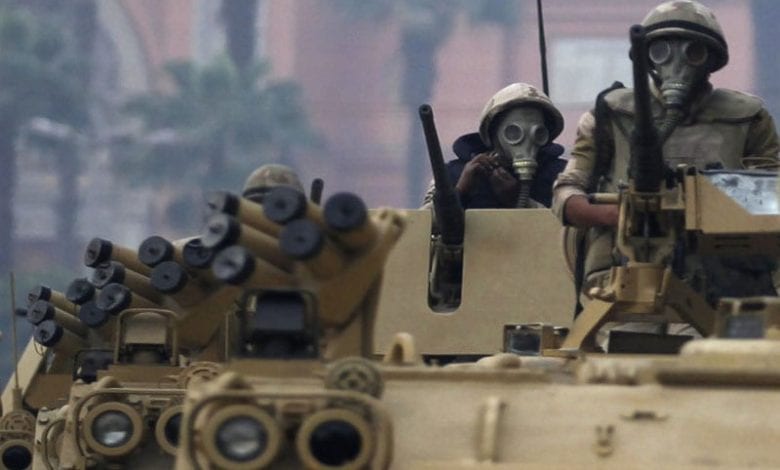 The Egyptian army announced on Friday that its forces killed seven terrorists in North Sinai Province during a raid.
A new terrorist den was spotted in a farmland in North Sinai and was raided by army troops, the army said in a statement.
The raid killed one terrorist while six others were killed during a chase, according to the statement.
A four-wheel vehicle and three motorcycles used by the terrorists were seized, the statement said, adding a number of bombs and explosive belts were detonated by the army.
Three machineguns and sniper rifles, three pistols, ammunitions, four wireless communication devices and 12 cellphones were also seized during the raid.
Egypt has been fighting terrorism that has killed hundreds of policemen, soldiers and civilians since the ouster of former President Mohamed Morsi in July 2013.
Most of the attacks were claimed by a Sinai-based terrorist group loyal to the Islamic State.