Egyptian Most-Dangerous Terrorist Mohamed Al-Sanbakhti Arrested in Libya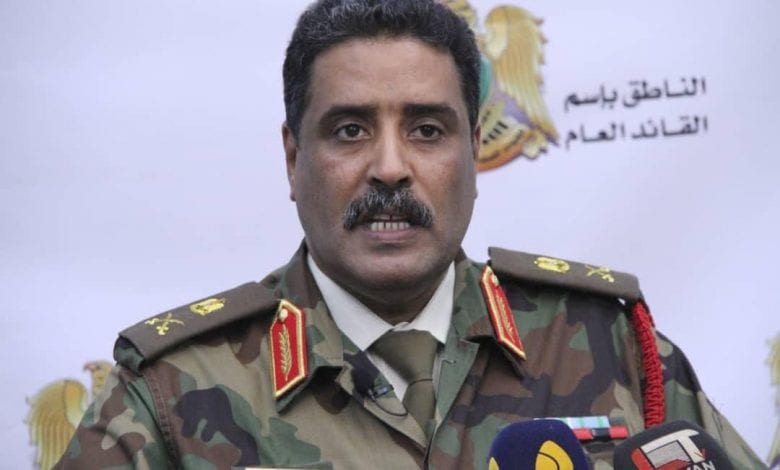 Major General Ahmed Al-Mismari, the spokesperson for the Libyan National Army (LNA), announced the arrest of one of the most dangerous terrorists in Libya, called Mohammad Mohammad Al-Sayyid, known as Mohamed Al-Sanbakhti or "Abu Khaled Munir", who was the assistant of executed Egyptian terrorist Hisham Ashmawy.
According to Al-Mismari, the arrested terrorist of the Egyptian nationality was involved in committing terrorism crimes in Egypt; he participated in the bombing of Coptic churches.
Al-Mismari added that the Libyan intelligence had managed to monitor Abu Khaled Munir in in Ghout al-Shaal district, west of Tripoli since September 2019, adding that he has been arrested over the past days, and then deported to Benghazi.
He noted that Abu Khaled is the successor to the executed terrorist Ashmawy in Libya, pointing out that his two sisters are imprisoned in terrorism cases.
The LNA handed over the terrorist Ashmawy to Egyptian forces following the visit of the Director of the Egyptian General Intelligence Directorate (GIS) Abbas Kamel to Libya last May.
In March, the Egyptian authorities executed militant Ashmawy after he was handed a final death sentence and 36 others by the Cairo Criminal court over charges of committing more than 54 assassination attacks on policemen.
He was also found guilty for attempting to assassinate former interior minister Mohamed Ibrahim, plotting to target ships crossing the Suez Canal, as well as helping a member of the Ansar Beit al-Maqdis terrorist group escape from a government hospital in Ismailia.
In this case, there are 208 defendants who are charged with 54 crimes that consist of assassinations of policemen, attempted murder of former Minister of Interior Mohamed Ibrahim, and bombings of security institutions' buildings.