Egyptian President Sisi ratifies the law to dismiss the Brotherhood from their jobs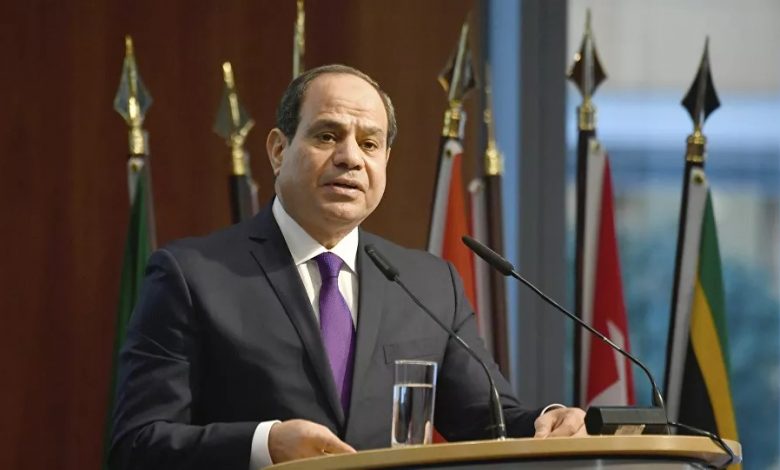 President El-Sisi issued a law regarding the dismissal of civil servants, Brotherhood members and terrorists from government jobs without disciplinary methods.
Al-Sisi ratified Law No. 135 of 2021 amending some provisions of Law No. 10 of 1972 regarding dismissal by other than the disciplinary path and the Civil Service Law, after it was approved in Parliament last July.
Law articles details
In addition, the law stipulates that its provisions apply to workers in units of the state's administrative apparatus, including ministries, departments, government agencies, local administration units, public bodies, and other agencies that have special budgets, workers whose employment affairs are regulated by special laws or regulations, and workers in sector companies. and public business sector companies, and ensure that the dismissal of the worker is by a reasoned decision issued by the President of the Republic or his authorized representative based on the presentation of the competent minister after hearing the worker's statements, and the worker is notified of the dismissal decision.
The law included that it is permissible to dismiss employees of government agencies in the following cases, which is if he breaches his job duties in a way that would seriously harm a public utility in the state or its economic interests, or if serious evidence is established regarding him that he has committed what affects the country's national security and safety, and the inclusion of the worker on the list of terrorists is considered In accordance with the provisions of Law No. 8 of 2015 regulating lists of terrorist entities and terrorists, a serious presumption.
The law also stipulated that the dismissal of the worker in accordance with the provisions of this law does not entail depriving him of a pension or a reward, and it also included that without prejudice to the provisions of Law No. 8 of 2015 regarding the regulation of lists of terrorist entities and terrorists, in the event of one or more reasons for dismissal, the dismissal shall be suspended. The worker, by force of law, from work for a period not exceeding 6 months or until the issuance of the dismissal decision, whichever comes first, with the suspension of the payment of half of his wages throughout the period of suspension from work, and the worker shall be notified of the suspension decision.
"Eliminate the Brotherhood"
For his part, Representative Abdel-Fattah Mohamed Abdel-Fattah, Secretary of the Manpower Committee in the House of Representatives and one of the sponsors of the draft law amendment, told our reporters that the project "will eliminate the phenomena committed by terrorist elements in some ministries and agencies in implementation of their own agenda, which they are targeting." The Egyptian state and the Egyptian people, most notably the frequent accidents in the railways.