Egypt's Sisi invites Israel's PM for official Cairo visit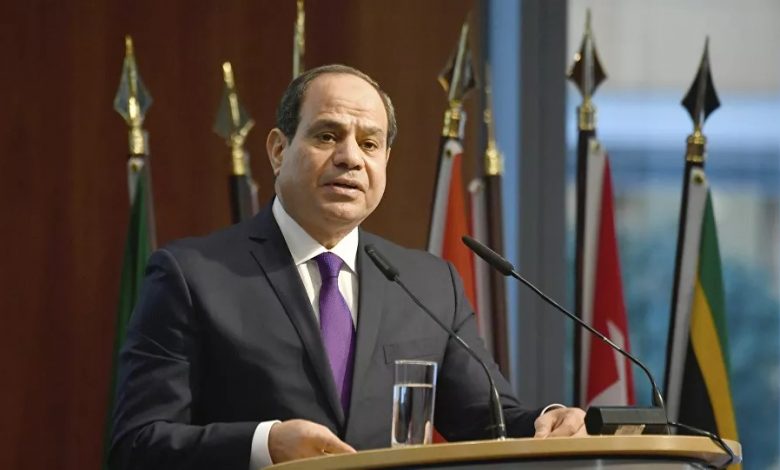 Invitation relayed by Egypt's intel chief while in Jerusalem for discussions with the Israeli leader
Egypt's president invited Israel's Prime Minister Naftali Bennett on Wednesday for an official visit in the next few weeks, a statement issued by Bennett's office said.
Bennett held talks with Egyptian Intelligence head Abbas Kamel in the first official visit to Israel by a senior Egyptian official since Bennett took office.
"The invitation from President Abdel Fattah al-Sisi was conveyed by Egypt's intelligence minister during a meeting with Bennett in Jerusalem," the statement said.
Egypt brokered the ceasefire in May that ended 11 days of fighting between Israel and the Hamas-ruled Gaza Strip and has played a key role in the rebuilding of the Palestinian coastal enclave following the conflict, including pledging $500 million for reconstruction efforts.
The two "discussed diplomatic, security and economic aspects of Israel-Egypt relations," according to the statement. "In addition, they discussed Egyptian mediation in the security situation with Gaza."
Kamel was also expected to meet with Israel's Defense Minister Benny Gantz.
Sisi in June called to congratulate Bennett on taking office in the first communication between the two leaders since the new Israeli government was sworn in, with the pair discussing the Gaza ceasefire and other regional issues.
In 1979, Egypt became the first Arab country to sign a peace treaty with Israel. Relations have been cool over the years, but Egypt has played a key role in mediating ceasefires between Israel and Palestinian militants in Gaza in various rounds of fighting. 
Bennett's predecessor, Benjamin Netanyahu, was the last Israeli prime minister to make an official visit to Egypt, in 2011, when the late Hosni Mubarak was in power there. Israeli media reports said Netanyahu secretly met Sisi in Egypt in 2018.