Egypt's Abdel Fattah al-Sisi says Trump assured him of further Nile dam mediation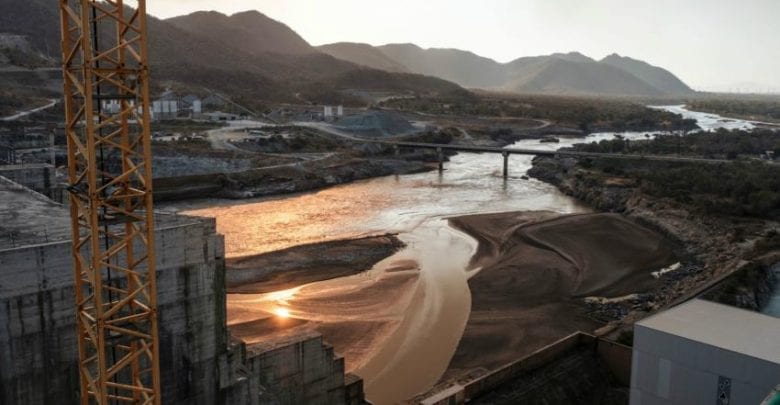 Egypt's President Abdel Fattah al-Sisi said Tuesday that his US counterpart Donald Trump had assured him Washington will carry on mediating deadlocked Nile dam talks through to the inking of a deal. 
The Grand Ethiopian Renaissance Dam, set to become the largest hydropower plant in Africa, has been a source of tension with downstream Egypt since Ethiopia broke ground on the $4 billion project in 2011. 
The US Treasury Department stepped in last year to facilitate talks between Ethiopia, Egypt and Sudan – another downstream country – after Sisi reached out to US President Donald Trump, a close ally.
"President Trump stressed the US administration's continued efforts to coordinate with Egypt, Sudan and Ethiopia on this vital dossier until the three countries finish signing the Renaissance Dam Agreement," the Egyptian presidency said in a statement on Tuesday.
Trump lauded Cairo for initialling a preliminary deal, the statement said. Sisi added he would defend his country's "interests… and future" in the geopolitical stalemate.
The Treasury Department last week issued a statement claiming an agreement had been reached and urged Ethiopia to sign.
But the Ethiopian delegation skipped the latest round of talks and denied a deal was in place.
On Tuesday, the country's Foreign Minister Gedu Andargachew described last week's Treasury statement as "undiplomatic", while saying that Addis will stick with the US-facilitated talks.
"We want Americans to play a constructive role. Any other role is unacceptable," he said, warning Washington not to rush the process or try to influence the outcome. 
Only Egypt has been behind the wording of the deal thus far, describing it as "fair and balanced".
Egypt – which depends on the Nile for around 90 percent of its irrigation and drinking water – sees the dam as an existential threat.
It is worried that Addis Ababa will fill the dam's enormous reservoir, holding up to 74 billion cubic metres, too quickly and significantly reduce water flow downstream.
The White and Blue Niles converge in the Sudanese capital Khartoum before flowing north through Egypt to drain into the Mediterranean Sea.