El-Sisi confirms Egypt's Support of Sudan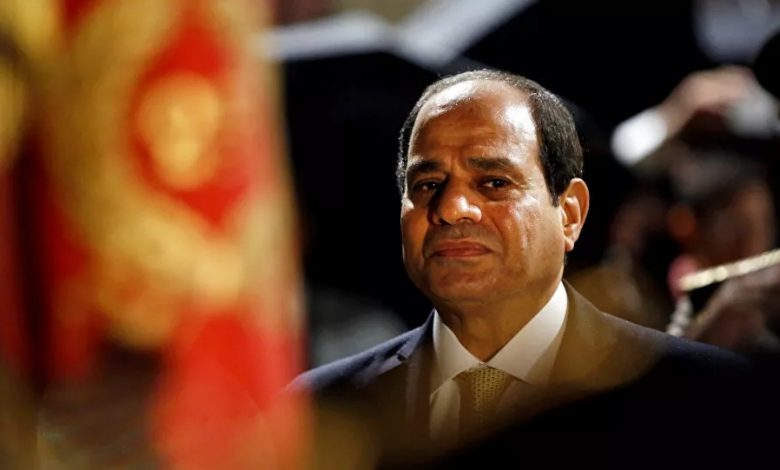 El-Sisi  affirmed Egypt's steadfast position in support of Sudan, which he said stems from the historical ties between the Egyptian and Sudanese peoples.
The two sides discussed during the meeting ways to enhance bilateral relations in various fields in addition to a number of other regional issues of common interest, Presidential Spokesman Bassam Rady stated.
Sisi's statements came during his meeting on Thursday with visiting Lieutenant General Shamseldin Kabashi, a member of the Sudanese Sovereign Council, in the presence of Minister of Foreign Affairs Sameh Shoukry, Head of Egypt's General Intelligence Service (GIS) Abbas Kamel and the Sudanese Ambassador in Cairo Muhammad Elias Al Hajj.
The spokesman added that President Sisi stressed that Egypt looks forward to continuing cooperation and coordination with Sudan in various fields, given the long-term relations and common interests between the two countries.
On his part, Kabashi highlighted the distinguished and historical relations binding between Cairo and Khartoum, hailing Egypt's sustained support of Sudan during the current transitional period.
They also reviewed the latest developments of the Ethiopian Renaissance Dam, as the two parties agreed on continuing extensive coordination efforts in this regard.
The meeting also tackled issues related to the Horn of Africa and the Nile Basin regions, where Kabashi posted President Sisi on the existing tension on the Sudanese-Ethiopian borders.
Kabashi is on a visit to Cairo with a high-profile delegation that comprises of Sudanese Information and Culture Minister Faisal Mohamed Saleh, Director of Sudanese General Intelligence Service Lieutenant General Gamal Abdel Majeed and Secretary General of the Transitional Sovereignty Council, Gen. Mohamed Al Ghali.