Emir of Qatar Sheikh Tamim bin Hamad Al-Thani to make official visit to Tunisia
At the invitation of Tunisian President Kaïs Saied, the Emir of Qatar, Sheikh Tamim bin Hamad Al Thani, will pay a two-day official visit to Tunisia on 24 and 25 February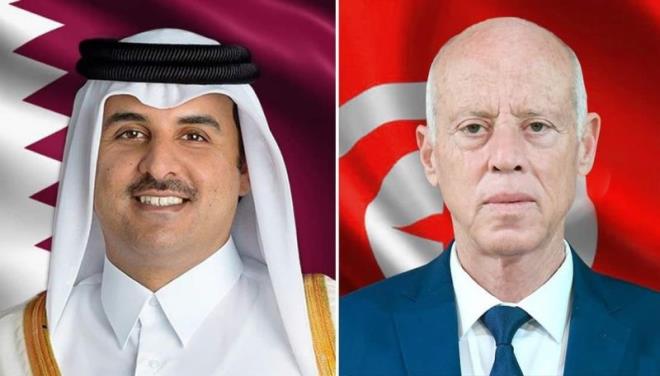 Emir of Qatar Sheikh Tamim bin Hamad Al-Thani will make a two-day visit to Tunisia on February 24-25, at the invitation of President Kaies Saied.
He will lead a senior delegation comprising notably Vice Prime Minister and Foreign Affairs Minister Sheikh Mohammed bin Abdulrahman Al-ThaniAbdulrahman Al-Thani
and Finance Minister Ali Shareef Al Emadi.
This visit confirms the two countries' willingness to further foster bilateral cooperation relations, the Presidency of the Republic said.
The programme of the visit includes a meeting between the President of the Republic and the Emir of Qatar, followed by a working session extended to the two countries' delegations. The latter will review bilateral cooperation and look at means to boost them in various priority fields, the same source adds.