Erdogan must be tried for war crimes in Libya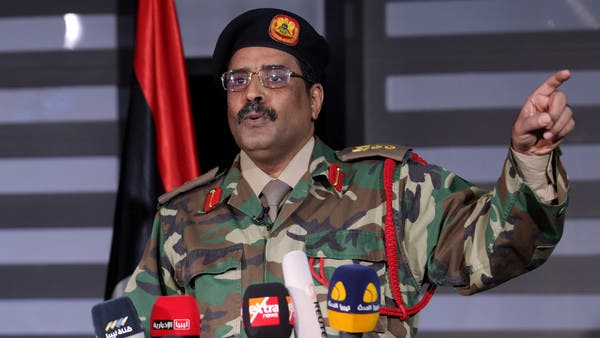 Libyan army spokesman, Ahmed Al-Mismari, said Sunday evening that crimes against humanity are being committed in Libya under the Turkish umbrella, stressing the necessity of trying Erdogan for war crimes in Libya.
Al-Mismari added that the Turkish president dreams of controlling the oil fields in Libya, and he will fail to achieve this, as he failed in his attempts to enter Sirte, stressing that the oil regions include foreign oil companies, and this means international aggression on these areas.
Al-Mismari added that the military situation is proceeding according to the plans laid down by the General Command and that there is a plan for each stage, noting that the extremist militias are suffering greatly now and are recording very large losses in personnel and equipment.
A spokesman for the Libyan army added, "Erdogan is trying to deal with the situation by throwing Turkish forces and other weapons."
Al-Mismari explained in the context of his speech that the agreement of the Al-Wefaq government to go to negotiations is a mere agreement, but it continues to mobilize forces, pointing out that there is an open air and sea bridge from Turkey to Misrata, Maitika and Zuwara.