Erdogan sends Passover wishes to Jewish community and sends medical supplies to Israel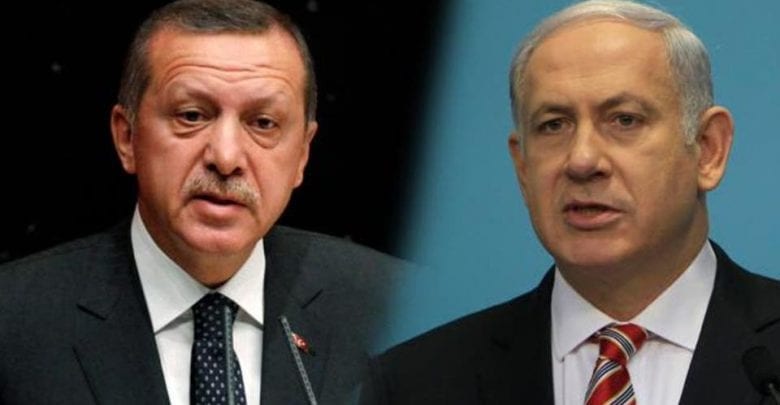 Turkish plane landed in Israel with stranded Arab Israelis, and three planes with medical equipment are expected to land soon.
Turkey's president sent Passover greetings to the Jewish community, "On the occasion of Passover, I would like to emphasize once again that mutual love and respect in society is the foundation of peace and tranquility,"
Ankara said to expect Israel to green-light a similar shipment heading to Palestinians
Turkey is supplying medical equipment to Israel, including face masks, protective overalls and sterile gloves to help the country fight the Covid-19 outbreak, following years of frosty ties.
Erdogan ignored in his message to mention that the true peace is admit the rights of the Palestinian people and stop the encroachment on the Palestinians and Arabs, as Israel continues its attacks on many Arab countries.
The Turkish government approved the sale of medical equipment for humanitarian reasons and Israel is expected to allow a similar shipment of Turkish aid to reach Palestinian authorities without any holdups, according to a senior Turkish official in Ankara.
According to the agency, the supplies were sold to Jerusalem as a "humanitarian" gesture amid the global COVID-19 coronavirus outbreak, with the plane carrying those slated to take off on Thursday.
While the number of confirmed infections in Israel climbed over 10,000 on Friday, Turkey is facing a much more dire outbreak.
With its 42,282 confirmed COVID-19 cases and 908 deaths, as per the Johns Hopkins online tracker, the country is among the ten worst-hit in the pandemic.
As it worked to contain the outbreak, Ankara limited travel between provinces, closed public spaces and introduced a curfew for the youth and the elderly.
A full lockdown has not been implemented, however, despite calls for it coming from healthcare officials.