Daily Death in U.S. Toll Nears 2,000 as Hundreds of COVID-19 Deaths Go Uncounted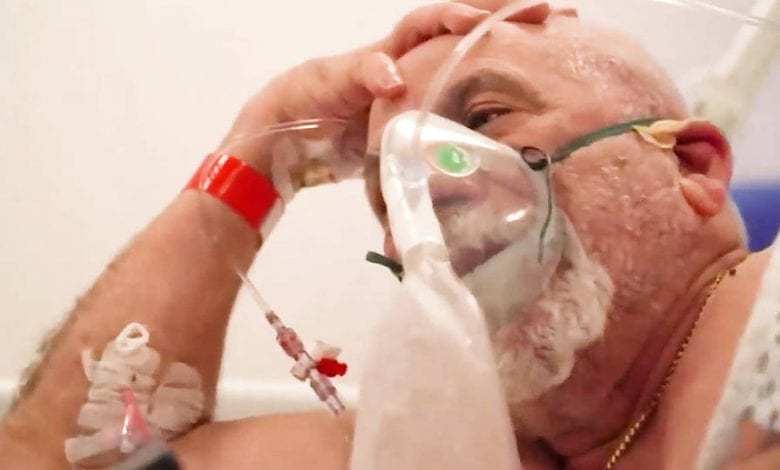 Here in New York, Governor Andrew Cuomo reported 731 people died of COVID-19 since Monday — New York's highest one-day toll so far. But the true toll is likely far higher, with New York City's Fire Department reporting about 130 people per day are dying in their homes — most of them of suspected COVID-19. Those deaths remain uncounted in official statistics. This is New York paramedic Anthony Almojera.
The worldwide death toll from the coronavirus pandemic has topped 83,000, with the United States now the most impacted country in the world — with more than 1,900 U.S. fatalities reported in just the last 24 hours.
Anthony Almojera: "Yesterday I worked 16 hours, and I had 13 cardiac arrests. That's a lot of deaths. Most of us are pretty good about handling death — you know, it's the nature of the job, we kind of roll with it — but nothing like this for anyone."
About 500 New York City Fire Department workers have tested positive for COVID-19, and about 20% of New York police officers are currently out sick.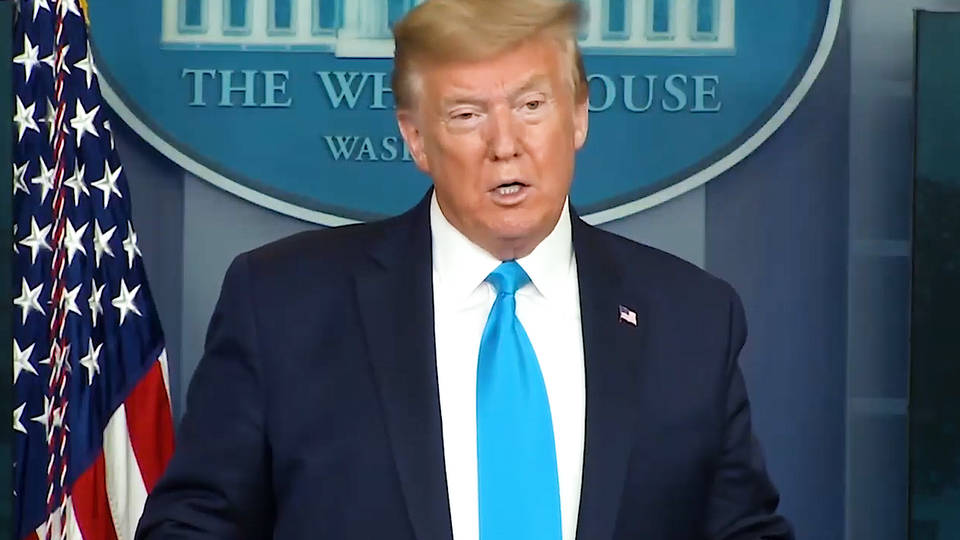 At the White House on Tuesday, President Trump continued to promote the anti-malarial drug hydroxychloroquine as a curative for COVID-19, even though no clinical trials have shown the drug is safe or effective in treating coronavirus infections. The New York Times reports Trump could personally profit if drug sales increase, because he owns a small financial interest in a French company that makes hydroxychloroquine. Trump also lashed out at the World Health Organization, calling the WHO "very China-centric" and threatening to cut off U.S. support for the U.N. public health agency.
President Donald Trump: "We're going to put a hold on money spent to the WHO. We're going to put a very powerful hold on it. And we're going to see."
Minutes later, during the same press conference, President Trump denied he had announced a freeze on U.S. funding to the WHO.
Reporter 1: "Is the time to freeze funding to the WHO during a pandemic of this magnitude?"
President Donald Trump: "No, maybe not. I mean, I'm not saying I'm going to do it, but we're going to look at it."
Reporter 2: "You did say that you're going to do it."
President Donald Trump: "We give a tremendous — no, I didn't. I said we're going to look at it. We're going to investigate it. We're going to look at it."