When Will There Be a Treatment for the Coronavirus?
A vaccine may not be our only hope.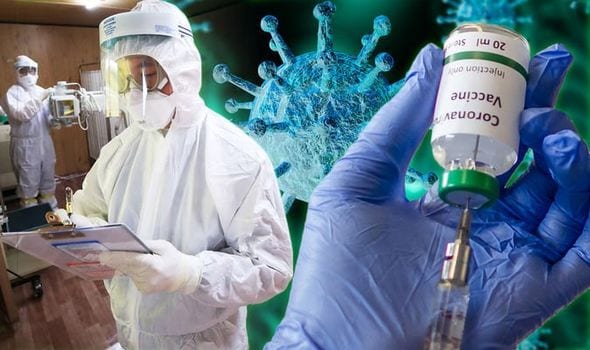 For all of modern medicine's advances, the immune system is still largely on its own when it comes to viruses: Of the 200 or so types that are known to infect humans, only about 10 have approved treatments, according to the science journalist Matthew Hutson.
The race is now on to make the coronavirus the 11th: With a vaccine at least a year away, an effective treatment may be the country's best hope for making a recovery before next year. But how close are researchers to finding a drug that works? Here's a look at where things stand.
The old drugs on the block
For weeks, President Trump — against the advice of public-health experts like Dr. Anthony Fauci — has been endorsing hydroxychloroquine as a treatment. Sold under the brand name Plaquenil, hydroxychloroquine has been used for decades to treat malaria, rheumatoid arthritis and lupus. (Mr. Trump himself has a small personal financial interest in Sanofi, the French drugmaker that produces Plaquenil.) But the truth is we don't know yet whether hydroxychloroquine has any treatment value for Covid-19.
While one new study suggests the drug may speed the recovery of mild cases, as Denise Grady reportsfor The Times, it has yet to be peer-reviewed. Earlier studies were limited, inconclusive or seriously flawed.
Fortunately, there is a nationwide clinical trial underway at the University of Minnesota that may help clarify the matter in the coming weeks.
In the meantime, hydroxychloroquine should not be promoted lightly, Olga Lucia Torres writes for The Times. The hype Mr. Trump created around the drug has caused healthy people to hoard it, putting people like Ms. Torres, who depends on it to keep her lupus in check, at even greater medical risk during the pandemic. What's more, hydroxychloroquine can have serious side effects: heart and retinal damage and even permanent blindness.
Curiously, drugs that suppress the immune system may also have a role in treating the coronavirus, Apoorva Mandavilli reports for The Times. It is believed that in some critically ill patients, especially young ones, the coronavirus can set off a potentially fatal immunological overreaction known as a cytokine storm. An effective antidote to cytokine storms may be found in tocilizumab, which is prescribed under the brand name Actemra to quiet the immune system in patients with rheumatoid arthritis and some types of cancer. A clinical trial for the drug could yield results in early summer.
Americans' lives won't return to normal without a technological breakthrough, Dr. Scott Gottlieb, the former commissioner of the Food and Drug Administration, writes for The Wall Street Journal. Even if hydroxychloroquine and tocilizumab get approved for coronavirus treatment, it's highly unlikely they will prove panaceas. The best near-term hope is a new therapeutic drug, Dr. Gottlieb says. He outlines two types being explored:
Antiviral drugs, such as those used to treat H.I.V., which inhibit a virus from replicating in hijacked cells. Dozens of coronavirus antivirals are in various stages of development; the most encouraging, remdesivir, is being tested in six clinical trials, some which are expected to yield results this month, accordingto Stat's Matthew Harper.
Antibody drugs, which mimic the immune response of a recovered patient, and could therefore be used as both a treatment and a prophylactic. Doctors have already attempted transferring antibodies from recovered Covid-19 patients to critically ill ones through blood plasma transfusions; synthetic antibodies would serve the same purpose, but on a larger scale. A number of biotechnology companies are developing monoclonal antibodies (derived from recovered patients or genetically engineered mice) that could enter trials this summer. If everything goes perfectly, they might be ready for limited use in the fall.
Can't we just fast-track a vaccine?
We already are, as Carolyn Johnson reports for The Washington Post. Vaccines typically take a decade or longer to develop. Scientists are working to cut that time down to a year or so — which is why the need for treatments in the medium term is so acute.
Still, there are a couple of unconventional ways the vaccine timeline could be compressed even further:
In The Journal of Infectious Diseases, Nir Eyal, Peter Smith and Marc Lipsitch suggestthat allowing young, healthy people to volunteer to get infected with the coronavirus could shave several months off the vaccine trial process. (A volunteer sign-up site has already sprung up to register interest.)
Even if a vaccine is found, making enough of it for billions of people could take months. To reduce that time, Bill Gates announcedthat he plans to fund factories to mass-produce the seven most promising vaccine candidates now.
But ultimately, in the race to develop any vaccine, there are only so many corners that can be safely cut, as Patrick Boyle writes for the Association of American Medical Colleges. In 2017, he notes, a school-based vaccination program for dengue fever in the Philippines had to be halted after the vaccine was found to increase the risk of severe disease in some cases. As a result, only 21 percent of Filipinos strongly agree that vaccines are safe, down from 82 percent before the dengue incident.
"We're as anxious to see this get done as anybody," Dr. Gregory A. Poland, the director of the Mayo Clinic Vaccine Research Group, told Mr. Boyle. "Yet at the same time, if we aren't deliberate and careful, we could harm people. We have to remember that."
By:
Spencer Bokat-Lindell