Erdogan: Turkey 'waiting for the right time' for new operation in northern Syria"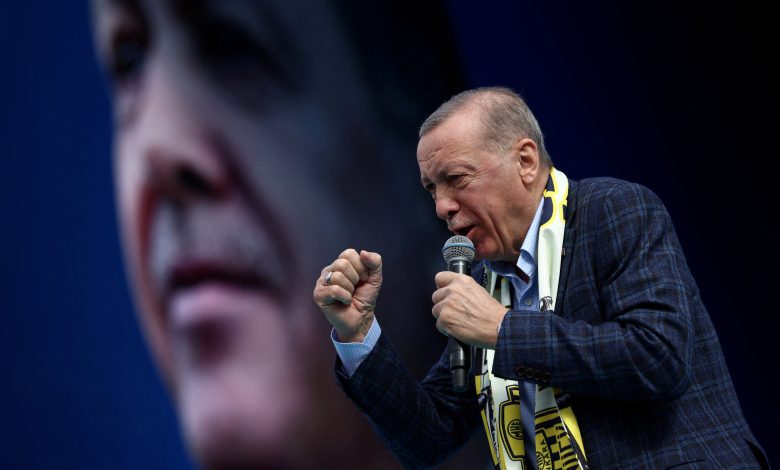 President Recep Tayyip Erdogan hailed Turkish security forces' cross-border operations in northern Syria and Iraq against terror groups late Friday and said his country's forces are "just waiting for the right time" for new operations.
Erdogan said in a televised interview that Türkiye has carried out "the biggest and most effective fight" in its history against terror organizations that pose a threat to the country's national security in the last 20 years.
Cross-border operations have prevented terror organizations' attempts to create a terror corridor in three to four regions at its borders, according to Erdogan, who said the remaining areas will be secured safety, step by step.
"Therefore, our cross-border operations are not over. We are just waiting for the right time," he said.
Ankara was also one of the first countries to declare Daesh/ISIS a terror group. The country has since been attacked multiple times by terrorists. The terror group has carried out at least 10 suicide bombings, seven bomb attacks and four armed attacks, killing 315 people and injuring hundreds more.
Türkiye has long suffered from terror attacks, especially from the PKK and its Syrian offshoot, the YPG. In its more than 35-year terror campaign against Türkiye, the PKK — listed as a terror organization by Türkiye, the US and the EU — has been responsible for the deaths of more than 40,000 people, including women, children and infants.
In response, Türkiye launched anti-terror operations at home and abroad to prevent further attacks.
Regarding possible threats or incidents during the May 14 elections in Türkiye or afterward, Erdogan affirmed that "Our security forces currently are working tirelessly to prevent any (possible) terror act or provocative incident before and after the elections."
Voters will choose between Erdogan, leading opposition candidate Kemal Kilicdaroglu, Muharrem Ince and Sinan Ogan.
In addition, 24 political parties and 151 independent candidates are vying for seats in the 600-member Turkish parliament.