Erdogan's dreams will end soon in Libya: Al-Mesmari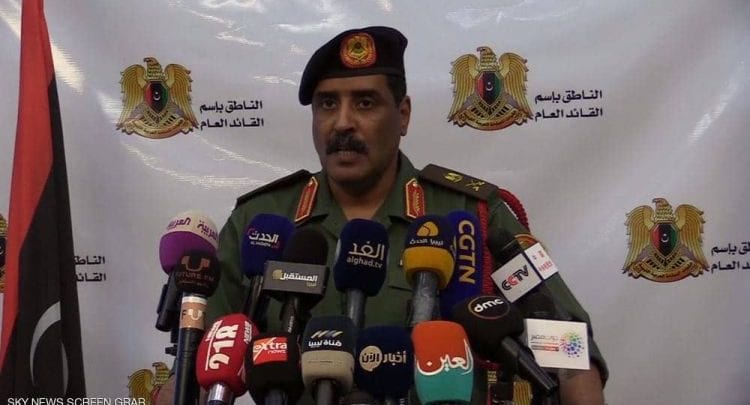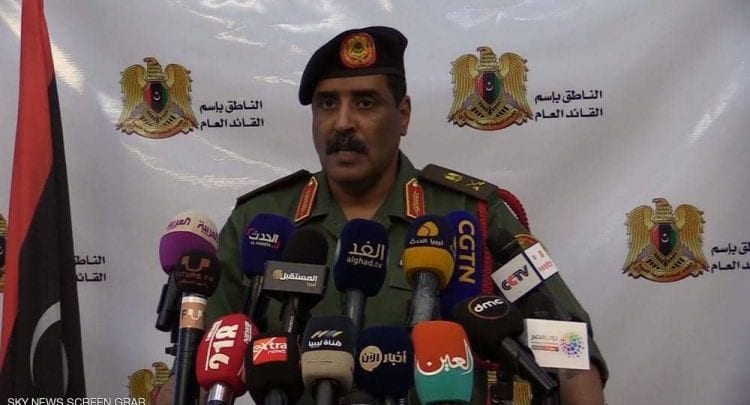 Ahmed Al-Mesmari, a spokesman for the Libyan army, confirmed that the expansionist dreams of Turkish President Erdogan in Libya will be ended.
Al-Mesmari also stressed, in a press conference this evening, Monday, that Parliament can be dissolved only through fair elections, and the Libyan Parliament came through fair elections that represent the entire Libyan people.
Al-Mismary pointed out that the five-year statement of Egypt, the Emirates, France, Greece and Cyprus confirms that what the Libyan National Army is doing is aimed at protecting Libya and achieving stability in the region, as it represents a strong message and international recognition of the role of the Libyan National Army.
Al-Mesmari said that about 17,000 terrorists were transferred by Turkey from Libya to Syria.