European Union agreement to impose "individual sanctions" on Ankara
European Union leaders agreed, during their meeting in Brussels, on Thursday, to impose sanctions on Turkey due to its "illegal and aggressive" actions in the Mediterranean, according to several European and diplomatic sources told our reporters.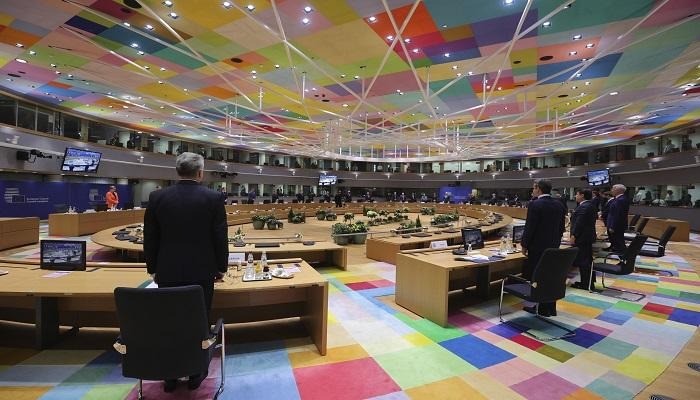 One of the diplomatic sources told the agency: "The measures that have been approved will be individual sanctions, and additional measures can be taken if Turkey continues its work."
Despite taking these measures against Turkey, Greece was disappointed that the leaders, meeting at the Brussels summit, did not agree to impose an arms embargo or target economic sectors.
Greek Prime Minister Kyriakos Mitsotakis said that the "credibility of the European Union" was at stake, upon his arrival at the summit on Thursday.
Greece, with French support, has led the EU's campaign to take tougher measures against Turkey, which has repeatedly sent a vessel drilling for gas into the disputed waters.
European leaders said, "Turkey has engaged in unilateral actions and provocations and has escalated its rhetoric against the European Union, member states of the European Union and European leaders."
The leaders added, "Turkey's unilateral and provocative activities in the eastern Mediterranean continue, including the exclusive economic zone of Cyprus."
A list of the names that will be subject to sanctions will be drawn up in the coming weeks, and will be presented to member states for approval, according to the recommendations adopted by the summit of the 27 countries in Brussels.
European leaders gave the mandate to the EU's foreign minister, Josep Borrell, to "submit a report to them no later than March 2021 on the development of the situation," and to propose, if necessary, an expansion of the sanctions to include the names of new personalities or companies, according to what the European diplomat said, "The idea is to gradually tighten the screws," he added.
The differences between Athens and Ankara escalated as Turkey, in August, launched the ship "Oruç Reis " to carry out exploration operations in the maritime areas disputed with Greece and Cyprus.