Exclusive: Tamim's brother conspired to kill two persons in US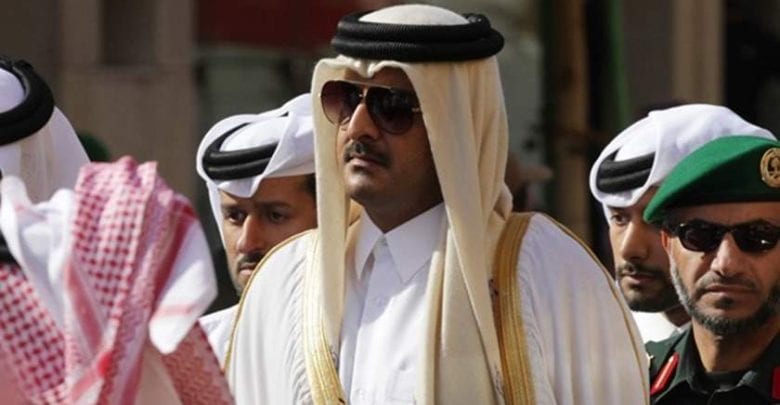 A member of the Qatari royal family faces criminal allegations of conspiracy to murder in the US. A lawsuit was filed on July 23 against Sheikh Khaled Bin Hamad Bin Khalifa Al-Thani, brother of the Qatari ruler, at a Florida federal court for asking his American security guard to kill two people and for abducting an American physician. The Daily Caller News Foundation reported that according to the lawsuit, two American citizens – Matthew Pittard, a security guard from Florida, and Matthew Allende, a medical student from California – were both working for Sheikh Khaled.
It was in September 2017, when Sheikh Khaled was in Los Angeles, that he asked Pittard to kill a man and a woman whom he considered a threat to his social reputation and personal security. In July 2018, Sheikh Khaled and his Qatari security personnel detained an American citizen against his will at one of the Sheikh's personal residences. He was later moved to Onaiza police station in Doha, Qatar at the Sheikh's request. Pittard reported the incident to the American embassy in Doha. The embassy, with the help of Pittard, freed the American citizen and helped him to leave Doha safely.
Sheikh Khaled then directly threatened Pittard that he would "bury his body in the desert and kill his family." Accordingly, Pittard was detained against his will, all his belongings were confiscated and he was sacked from his job. Sheikh Khaled brandished a Glock 26 firearm while forcing Pittard "to write new employment documents," the lawsuit said.
In a related incident in December 2017, Allende had been working for three straight weeks and had not slept for 36 hours as he was forced to stay awake by Khaled. He asked for a day off, which Sheikh Khaled agreed to. Upon leaving, armed security guards informed Allende that he was not allowed to leave as the Sheikh had changed his mind. Allende escaped the premises by "using a security guard dog's kennel to scale over an 18-foot perimeter wall and jumped from the top of the Majlis perimeter wall onto the concrete walkway." Allende, who was hospitalized, was sacked by Sheikh Khaled.
Qatar has allegedly tried to paper over its human rights record by spending billions of dollars on public relations and influence campaigns. It has provided undisclosed trips to Democratic congressmen, given $1 billion to American universities, and it owns Al Jazeera, one of the largest producers of viral videos on Facebook.
There are more than two million migrant workers in Qatar. The Qatari regime has vowed to treat labor reforms as "a journey and not an end in itself" in response to an Amnesty International report that warned the country it was "running out of time" to eliminate labor abuse. Amnesty, in its report, said migrant workers continued to be "vulnerable to serious abuses including forced labor and restrictions on freedom of movement."
"Time is running out if the Qatari authorities want to deliver a legacy we can all cheer, namely a labor system that ends the abuse and misery inflicted upon so many migrant workers every day," said Amnesty's Stephen Cockburn.
Last year, Qatar amended its residency law to allow most migrant workers to leave the country without an exit visa, a move that was described as a "huge step" by the International Organization for Labor (ILO).
According to the head of the ILO Project Office in Qatar, Houtan Homayounpour, progress has been made with regard to labor reforms in the country, but the work is far from finished. "There are many remaining milestones to be reached, such as the removal of the exit visa for domestic workers, a non-discriminatory permanent minimum wage, the removal of the No-Objection Certificate (NOC) requirement, to name but a few," Homayounpour sai