Fed in spotlight with focus on "Rate Rises", bank stability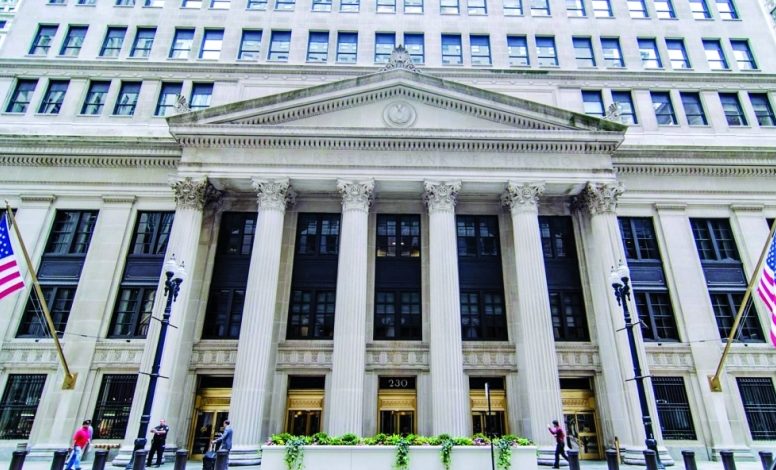 An already widely anticipated U.S. Federal Reserve meeting assumed yet greater significance on Wednesday as investors awaited a signal on whether the recent turmoil in banking made interest rate rises less pressing.
Traders are split over whether the U.S. central bank will be forced to pause its hiking cycle as authorities in the United States urgently explore ways to bolster financial stability, along with tackling the problems facing First Republic Bank.
The Fed, whose relentless rate hikes to rein in inflation are among factors blamed for the biggest banking sector meltdown since the 2008 financial crisis, is tipped to raise rates by 25 basis points, from 50 bps foreseen before the shake-up.
"What you're going to wind up with is a Fed that will probably be a little bit more focused on inflation and they're going to deal with the banking situation as it comes up."
"In order to solve the banking problem, you really have to go back down to very low interest rates and I don't think that's going to happen," said Paul Nolte, senior wealth adviser and market strategist at Murphy & Sylvest.
The latest move to restore calm to restive regional bank stocks came as Pacific Western Bank (PACW.O), one of the regional lenders caught up in the market volatility, said it had raised $1.4 billion from investment firm Atlas SP Partners.
Shares of the bank, which have lost nearly 47% of their value so far this year, were down by around 10% in early trading even as it tried to assuage investor worries by saying it had more than $11.4 billion in cash as of March 20.
But less than two weeks after Silicon Valley Bank (SVB) sank under the weight of bond-related losses due to surging interest rates, the CEO of hedge fund Man Group (EMG.L), Luke Ellis, said the turmoil was not over and predicted further bank failures.
Policymakers from Washington to Tokyo have stressed the turmoil is different from the crisis 15 years ago, saying banks are better capitalised and funds more easily available.
SVB's collapse kicked off a tumultuous 10 days for banks which led to the 3 billion Swiss franc ($3.2 billion) weekend takeover of Credit Suisse by rival UBS (UBSG.S).
While that deal brought some respite to battered banking stocks, First Republic (FRC.N) remains firmly in the spotlight. The U.S. lender is looking at ways to shrink if it cannot raise new capital, three people familiar with the matter said.
First Republic's volatile shares down 5% in New York.
Scenarios for the bank were being discussed as major bank CEOs gathered in Washington for a scheduled two-day meeting starting on Tuesday, sources familiar with the matter said.
Although the Fed has said its review of SVB's supervision will be finished by May 1, banking system ructions are likely to feature prominently in its post-meeting news briefing.
In further fallout, a conservative Republican and a progressive Democrat in the U.S. Senate are introducing legislation to replace the Fed's internal watchdog with one appointed by the President, aiming to tighten bank supervision following the failures of SVB and Signature Bank.
Republican Rick Scott and Democrat Elizabeth Warren blamed the collapse of the two banks on regulatory failures at the U.S. central bank, which has operated up to now with an internal inspector general who reports to the Fed board.
The Fed was not immediately available for comment.
A NON-EVENT?
Across the Atlantic, European Central Bank top brass said they will watch for signs of stress in bank lending, a day after the ECB warned banks not to be caught off-guard by rising rates.
As investors wonder whether the ECB will be able to continue its own rate hikes to fight inflation, its chief economist Philip Lane said market jitters may turn out to be "a non-event" for monetary policy, while a full-blown crisis that completely rewrites the outlook is unlikely.
For now, the rescue of Credit Suisse appears to have calmed the worst fears of systemic contagion, boosting shares of European banks(.SX7P) and U.S. lenders (.SPXBK).
Speaking before Lane, ECB President Christine Lagarde said the ECB's rate hikes could be magnified if banks become more risk-averse and start demanding higher rates when lending – implying the central bank may need to do less.
Nevertheless, an unexpected jump in UK inflation last month led investors to bet heavily that the Bank of England will raise interest rates by at least another 25 bps on Thursday.
'HEAD IN SAND'
The wipeout of Credit Suisse's Additional Tier-1 (AT1) bondholders has sent shockwaves through bank debt markets.
"Anybody that bought CoCos who didn't think 'bailed-in' had their head in the sand. Nobody likes it when it happens, but that's the whole idea behind CoCos," Philip Jacoby, chief investment officer at Spectrum Asset Management Inc, said.
But one of the largest investors in the Credit Suisse bonds said he still believes in the value of contingent convertible debt, known as CoCos, and the "bail-in" system meant to save banks seen as too big to fail.
Seeking to boost confidence among investors rattled by its $3 billion Credit Suisse rescue, UBS said on Wednesday it would buy back 2.75 billion euros ($2.96 billion) worth of debt it issued less than week ago.
"They're trying to be friendly to investors who purchased just before the mess," said Jerome Legras, head of research at Axiom Alternative Investments.