Female Kurdish politician 'executed' by pro-Turkish militants as civilian death toll rises to 38 in Syria offensive
Syrian Democratic Forces say politician was ambushed and shot dead in attack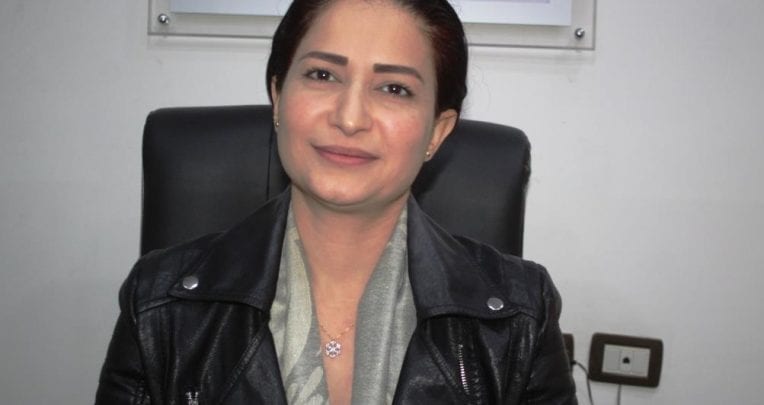 Turkish-backed groups have killed nine civilians, including a female politician, in northeastern Syria, according to a human rights monitor.
Hevrin Khalaf, the Future Syria Party's secretary-general, and her driver were ambushed and shot dead on Saturday, according to Kurdish forces.
"The nine civilians were executed at different moments south of the town of Tal Abyad," the Syrian Observatory for Human Rights said.
In a statement, the political arm of the Kurdish-led Syrian Democratic Forces (SDF) said Khalaf was "taken out of her car during a Turkish-backed attack and executed by Turkish-backed mercenary factions".
"This is clear evidence that the Turkish state is continuing its criminal policy towards unarmed civilians," the SDF said.
Turkey and its allied fighters began an offensive on Wednesday to push back the Kurdish Peoples' Protection Units (YPG) from its border.
The YPG is the primary component of the SDF who have been instrumental in fighting Isis in Syria.
The Turkish government has described the YPG as a "terrorist" group with links to Kurdish rebels in Turkey.
"With utmost grievance and sadness, the Syria Future Party mourns the martyrdom of engineer Havrin Khalaf, the General Secretary of Syria Future Party, while she was performing her patriotic and political duties," the Future Party said in a statement on Khalaf's death.
Two videos of the killings were circulated on social media by Kurdish activists.
Although the Syrian Observatory confirmed the authenticity of the videos, other news agencies, such as AFP, could not independently verify them.
A US State Department spokesperson told Reuters on Sunday that the United States had seen reports of the killings and it was looking into the incidents.
"We find these reports to be extremely troubling, reflecting the overall destabilisation of northeast Syria since the commencement of hostilities on Tuesday," the spokesperson said.
The Syrian Observatory added that the deaths brought the number of civilians killed on the Syrian side to at least 38 since the start of the offensive.
Eighty-one Kurdish fighters have also been killed in the clashes, the human rights group said.
The Turkish-backed Syrian National Army said on Saturday that it had ordered commanders to "continuously supervise combatants on the frontlines to prevent any abuse",
The group, who oppose the SDF, added that perpetrators of possible abuses "would face the most severe sanctions and be brought to justice for military disobedience."