Lavrov to Discuss Gaza Situation With Arab League, OIC on Nov 21
Russian Foreign Minister Sergey Lavrov is slated to hold crucial discussions with foreign ministers representing nations from the Arab League and the Organization of Islamic Cooperation (OIC) to address the situation in Gaza.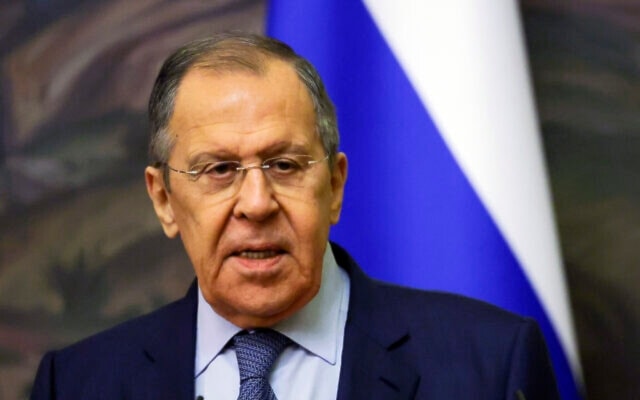 Russian FM Sergey Lavrov is set to engage in discussions with several foreign ministers from the Arab League and the Organization of Islamic Cooperation (OIC) nations regarding the situation in the Gaza Strip.
The meeting is scheduled to take place in Moscow on November 21, as confirmed by Maria Zakharova, the spokesperson for the Russian Foreign Ministry, on Monday.
 
"Tomorrow Russian Foreign Minister Sergey Lavrov is scheduled to meet with delegations of a number of foreign ministers of the Arab League and OIC countries in Moscow, who will arrive in the Russian capital in accordance with the decision taken at the Riyadh summit to discuss the situation around the Gaza Strip," Zakharova said.
Earlier today, Arab and Muslim ministers urged for an urgent ceasefire in Gaza during their visit to Beijing, marking the initial stage of a diplomatic tour aiming to advocate for an end to the Israeli aggression on Gaza and facilitate humanitarian aid to the devastated Palestinian enclave.
Additionally, the delegation intends to exert pressure on Western nations to reject "Israel's" "self-defense" justification for its ongoing aggression against Palestinians.
The officials engaging in discussions with China's Foreign Minister Wang Yi on Monday represent countries such as Saudi Arabia, Jordan, Egypt, Indonesia, Palestine, and the Organisation of Islamic Cooperation, among others.
"We are here to send a clear signal: that is we must immediately stop the fighting and the killings, we must immediately deliver humanitarian supplies to Gaza," said Saudi Foreign Minister Prince Faisal bin Farhan Al Saud.
Chinese Foreign Minister Wang Yi urged the international community to take immediate action to prevent the unfolding "humanitarian disaster" in Gaza.
Diplomats from Arab and Muslim-majority nations, including a delegation from the Palestinian Authority, Indonesia, Egypt, Saudi Arabia, and Jordan, are currently in Beijing for discussions focused on de-escalating the ongoing war.
Addressing foreign ministers during the opening remarks in Beijing, Wang said, "Let us work together to quickly cool down the situation in Gaza and restore peace in the Middle East as soon as possible." 
"A humanitarian disaster is unfolding in Gaza," Wang added.
Since the beginning of the war on Gaza, the death toll in the Gaza Strip has surpassed 13,000, including at least 6,000 children. UNRWA has lately estimated that nearly 1.7 million individuals have been displaced in the region since October 7, with almost 884,000 seeking shelter in 154 UNRWA installations, including those in northern Gaza.
It is worth noting that China's Foreign Ministry has consistently advocated for an immediate ceasefire and urged both "Israel" and Palestine to pursue a "two-state solution" for the establishment of an independent Palestinian state.