FIFA Confirms Ronaldo Did Not Score Portugal's First Goal against Uruguay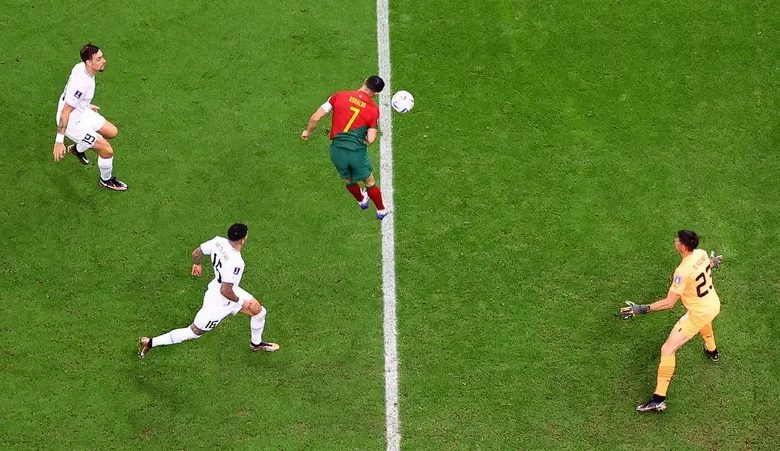 FIFA confirmed that Cristiano Ronaldo did not score the first goal for Portugal against Uruguay yesterday in the match that ended with Portugal winning 2-0.
This came after the Adidas match ball technology revealed that Ronaldo did not touch the cross that his teammate Bruno Fernandes shot.
Ronaldo thought he had scored his second goal in this World Cup while trying to catch up with Bruno Fernandes' cross and headed it in, celebrating the goal.
However, FIFA later awarded the goal to Fernandes, who also scored the matchs second goal in a penalty kick.
FIFAs statement said that using the technology connected to the match ball that was used in the Portugal-Uruguay match, FIFA confirmed that there was no touch on the part of Cristiano Ronaldo of the ball during the first goal scoring.
The statement added that there is no external force that affected the ball, as the indicator confirmed. A 500 Hz sensor inside the ball confirmed this analysis. (QNA)