For Rashford .. Manchester United players turn against Ronaldo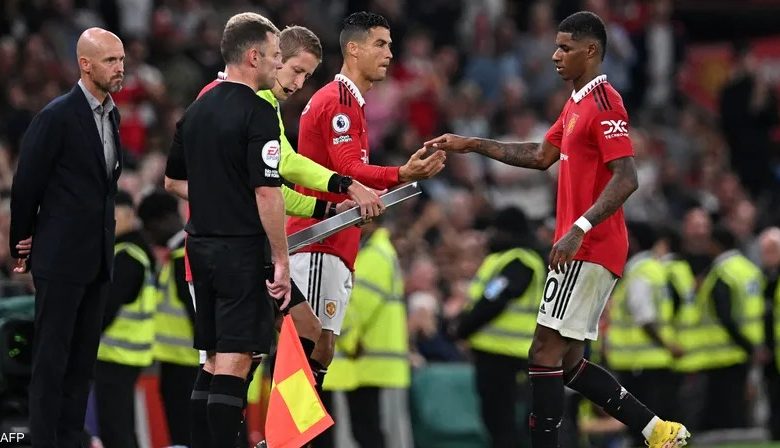 Eric Ten Hag poured "fuel on the fire", while excluding Cristiano Ronaldo from the starting lineup for Manchester United, in matches, while Marcus Rashford gave chances, which the player was able to take advantage of and score goals and assists.
Ronaldo, 37, expressed his desire to move to another club to participate in the Champions League, knowing that Manchester United will enter the European League "European League", but he did not receive any good offers from any of the elite clubs on the continent.
And the British newspaper, "The Sun", quoted a Source as saying that "with Rashford in place of Ronaldo in the team, the United players feel less pressure and can express themselves more."
"There is also a belief that the veteran striker is unable to play quickly in the new system, and that Rashford gives them a greater chance of achieving their goals.".
It was reported that Ten Hag "feels the same", saying that Rashford, 24, "is able to score 20 goals this season, and return to the England squad with strength, in the next World Cup."
The Source added to the newspaper "The Sun", that the Dutch coach "wants Rashford to be his number 1 striker, and believes that under his leadership he can become one of the best strikers in the world.".