Forces for Freedom and Change: "will not negotiate with the Sudanese military junta"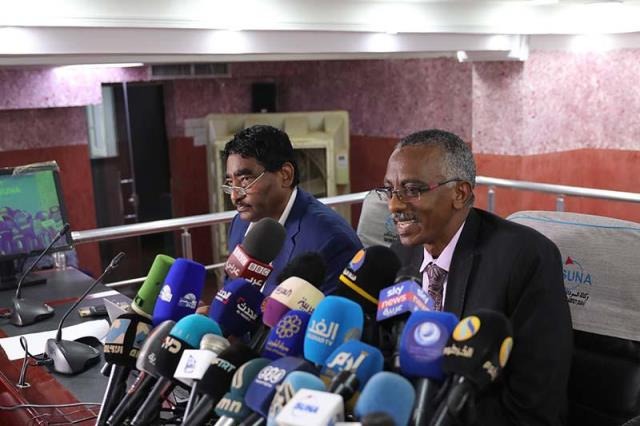 Majdi Saleh, a member of the Central Council for the Forces for Independence and Change, said: "They will not negotiate with the current military junta, but they will be willing to negotiate with other political forces, which will lead to an end to the current state of the coup d'tat, and a comprehensive interim process that will ultimately lead to free and fair elections. .
In the same context; Salma Noor, a member of the Central Council of the Forces for Freedom and Change, told Sky News Arabia that "without creating the right conditions for negotiations, without ending the state of emergency and taking all measures, the initiative will not be worthwhile. On October 25, the military stopped violations against protesters and politicians."
 The forces of freedom and change confirmed "Its final stage depends on the general structure of the initiative and its alignment with the demands of the street."
According to the view of the Forces for Freedom and Change, "The end of the rule of former President Omar al-Bashir, on April 11, 2019, should include in this dialogue all political forces affiliated with it: opposition groups and armed movements, those who signed the peace agreement in October 2020 and those who did not..
UN envoy to Sudan urges Volker BeretsThe purpose of the UN initiative is "to facilitate the meeting of the Sudanese parties and to sit around a negotiating table, with no point for the parties to present or impose." The forces for independence and change stressed the need to "set clear action and deadlines."
The developments come a day ahead of a new march by Sudanese to protest the military leader's actions. Abdel Fattah al-Burhan On the twenty-fifth of October, a state of emergency was declared and the Sovereign Council and Committee of Ministers were dissolved.
So far, approaches to initiative have varied greatly. While it was welcomed by some political forces, it was initially rejected by other forces, including professionals, parties and active organizations leading the current struggles..
For more than two months, Sudan has been experiencing a political and security crisis and a state of economic and service paralysis, with a series of waves of protests triggered by the actions of October 25th. Widespread international condemnation, and the United States, EU countries and international financial institutions, prompted the suspension of their aid to the country.