France: Armed attack at Greek Orthodox church in the French city of Lyon
Police hunt man who fled attack at Greek Orthodox church that left priest with life-threatening injuries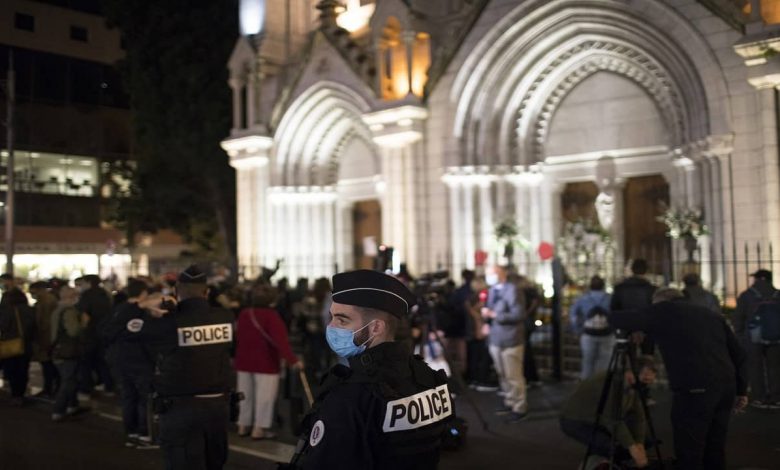 Police are hunting a gunman who shot and seriously injured a Greek Orthodox priest in the French city of Lyon.
The priest was shot at twice at around 4pm local time as he was closing the church in the city's seventh arrondissement, a police source told France Info TV. Reporters on the scene said they saw an injured man being stretchered from the building.
The attacker was on the run, police said. "He is a man of Mediterranean appearance, measuring 1.90m, wearing a long black raincoat and a black hat. It seems he was hiding a sawn-off shotgun under his coat. He fired it in the direction of the orthodox priest and fled," Ludovic Cassier of the police union Unité SGP Police told French radio.
The French interior ministry said in a statement that police and emergency services were at the scene and advised passersby to avoid the area.
The Lyon public prosecutor's office said it had opened an investigation into an attempted murder, and was liaising closely with the national anti-terrorism prosecutor.
The shooting comes three days after a man armed with a knife killed three people in a church in Nice on the Côte d'Azur, and barely a fortnight after teacher Samuel Paty was beheaded outside his school 20 miles north-west of Paris.
The Lyon newspaper Le Progrès reported that the priest, a Greek national in his 40s, had been seriously injured in the attack. Neighbours in what was described as a quiet residential district told the paper they heard two shots, followed by screams of pain.
The victim was conscious when he was taken from the Greek Orthodox church on the rue du Père Chevrier to the ambulance, the paper reported, and able to tell witnesses he did not know the man who attacked him.
The French prime minister, Jean Castex, said he was cutting short a visit to Rouen in Normandy and returning to Paris where a major incident room was being opened in the interior ministry.
The interior minister, Gérald Darmanin, tweeted that he was on his way to Lyon, France's third-largest city. France has stepped up security across the country in the wake of the attacks, and ministers and officials have warned more were likely.
"We are in a war against an enemy that is both inside and outside," Darmanin told RTL radio on Friday. "We need to understand that there have been and there will be other events such as these terrible attacks."
President Emmanuel Macron announced on Thursday that the country's security threat alert had been raised to the highest level. An extra 4,000 soldiers were being deployed across the country as part of Operation Sentinelle, Macron said, bringing the total number of troops mobilised to 7,000.
Security was also stepped up at churches and other religious sites before All Saints' Day, on Sunday. An additional 3,500 gendarmes are also to be drafted in to protect schools when they open after the half-term holiday on Monday, and 120 extra police have been sent to Nice.
The Nice attacker, 21-year-old Brahim Aouissaoui from Tunisia, was shot by police and is in a serious condition in hospital. Police are still trying to establish exactly how and when the suspect arrived in the city soon after being refused permission to remain in Italy on 9 October.
The three people who died in the Nice attack were a 60-year-old woman who was almost decapitated, 55-year-old Vincent Loques, who was the church sexton, and Simone Barreto Silva, a 44-year-old Brazilian-born mother-of-three.
Paty was stabbed and beheaded outside his secondary school in Conflans-Sainte-Honorine by Abdullakh Anzorov, 18, of Chechen origin, who was shot dead by police soon afterwards. The teacher had shown puipils caricatures, including one of the Prophet Muhammad, as part of a class discussion on free speech.
Protests have taken place in countries from Pakistan and Bangladesh to Lebanon and the Palestinian territories over Macron's defence of the right to publish the caricatures and a French government crackdown on Islamist extremism, including shutting down mosques and other organisations accused of fomenting radicalism and violence.