France Covid-19 rose to 10,328: Health Authority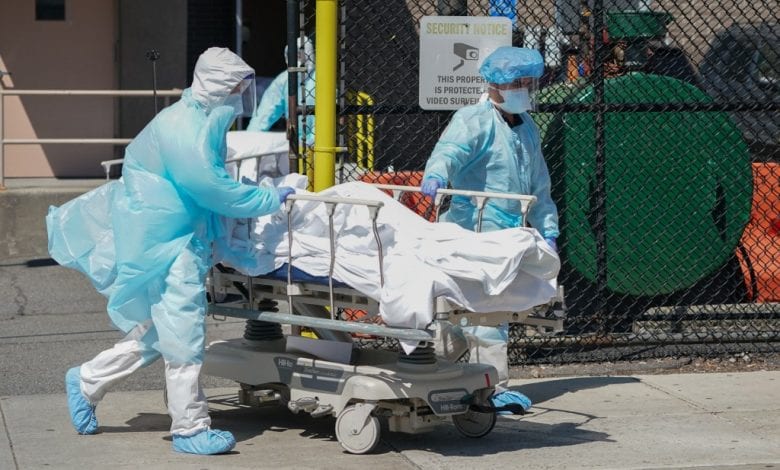 The total death toll from Covid-19 rose to 10,328 from 8,911 on Monday, Jérôme Salomon, head of the public health authority, told a press conference, warning that "the epidemic is continuing its progression."
France officially registered more than 10,000 deaths from coronavirus infections on Tuesday, becoming the fourth country to go beyond that threshold after Italy, Spain and the United States. 
Salomon said 7,091 fatalities have been recorded at French hospitals since March 1. A further 3,237 people have died at care homes for the elderly, he added, giving a much higher figure than reported on Monday.
He stressed that the latter count was still partial, with some nursing homes yet to report.
Tom Burges Watson

@Tburgeswatson

France has just announced that the total number of #COVID19 deaths since the start of the outbreak has now passed 10,000. Details with me at the top of the hour on @France24_en
France, which has been in lockdown since March 17, is now giving a daily combined toll of deaths in hospitals and nursing homes. Previously it had only given the hospital toll on a daily basis.
More than 30,000 people were being treated in hospitals around the country, with 7,131 in intensive care, Salomon added.
"We are in the ascending phase of the epidemic, even if it is slowing a bit," he warned. "We have not yet reached the peak."
The death toll of 10,328 included 597 fatalities in hospital in the last 24 hours, according to a government update .
Earlier on Tuesday, Paris officials said they would ban lone daytime jogging as people continue to flout anti-coronavirus lockdown rules.