France warns of the re-emerged of ISIS in Iraq and Syria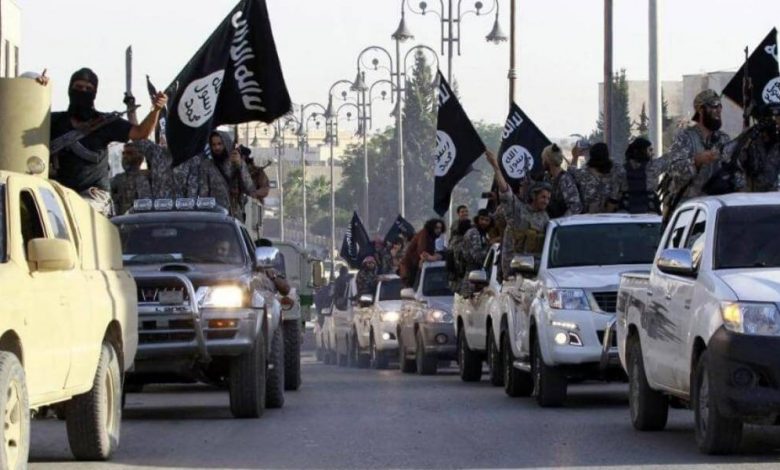 French Ministry of Defense warned in statements to our reporters, on Friday, that "ISIS has re-emerged in Iraq and Syria."
The ministry said, "ISIS is geographically defeated, but it is able to move."
The ministry indicated that "the goal of France, which is leading the naval operations of the coalition, is to completely dismantle ISIS."
And Thursday, she revealed British Ministry of Defense It carried out several air strikes targeting ISIS in northern Iraq last month, as part of a coordinated operation with Iraqi ground forces that lasted ten days.
The ministry added that Iraqi security forces expelled ISIS forces from the Makhmour Mountains southwest of Erbil, while Royal Air Force aircraft and other coalition aircraft carried out an air attack during the operation.
The decision to attack was taken on March 22, when it was confirmed that ISIS forces were stationed in a network of caves in the Makhmour Mountains.
Three RAF Typhoon fighters carried out the attack, using Storm Shadow missiles.
In addition, the British Ministry of Defense confirmed that the subsequent follow-up confirmed the success of the strike.
In turn, British Defense Secretary Ben Wallace said: "The British Armed Forces, along with our Iraqi and coalition partners, continue to root out ISIS terrorists from the areas in which they are hiding."
"The United Kingdom is committed to defeating ISIS. This operation will prevent the terrorist group and its toxic ideology from regaining a foothold in Iraq, and reduce its ability to coordinate attacks around the world," he added.