French diplomatic source warns against Turkish interference in Libya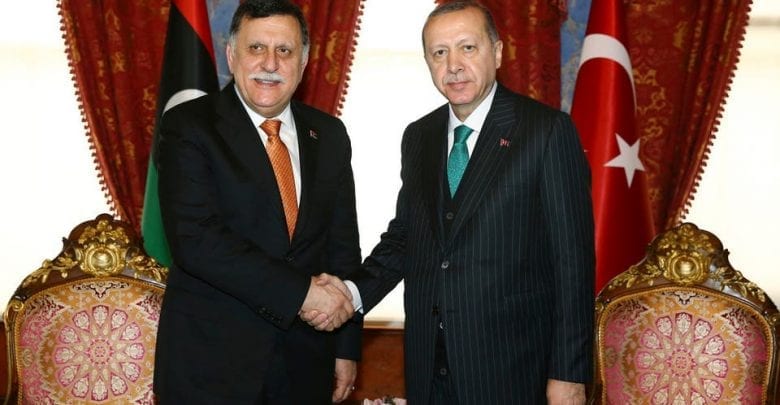 French diplomatic source warned against Turkish interference in Libya, noting that the threat posed by Turkish interventions is at the gates of Europe.
The source said in a statement to Al-Arabiya that Europe is concerned about the Turkish-Russian understandings in Libya, indicating that these understandings do not serve the interests of European stability.
The diplomatic source said that the progress achieved by the reconciliation forces on the ground in Libya could not have been achieved without Turkish interference.
However, he explained that Hifter received warnings of military adventures, according to the source's description. 
This comes as BulgarianMilitary website, citing Turkish local sources, revealed that Ankara sent a third class "G Class" frigate to Libyan territorial waters.
The frigate will, according to the sources, aim to provide support to the Al-Wefaq government against the national army during the fighting in the Sirte area.
The site touched upon the specifications of the Turkish Navy frigate, noting that it is a widely updated version of the US Navy's first class Oliver Hazard Perry missile frigates.
It is primarily designed for air defense and is equipped with RIM-66E-5 medium-range surface-to-air missiles.
Al-Wefaq forces, backed by Syrian mercenaries, are fighting to control a city, at a time when Turkish President Recep Erdogan has publicly stated that "the city of Sirte and its environs is important for the presence of oil wells, and after that operations will be easier, but the presence of oil and gas wells makes operations sensitive."
Erdogan admits that he is seeking Libyan oil
This comes as Turkish President Recep Tayyip Erdogan said, in a television interview, that military operations in the Libyan city of Sirte are important and sensitive, due to the presence of oil and gas wells, and that his country's forces are seeking to control the Libyan cities of Sirte and Jufra.
This comes as a Bulgarian website said that Turkey intends to send a third military frigate to Libyan waters.
Erdogan added that what he called the successes achieved by the government of Fayez al-Sarraj, caused Russia to show its alarm.
He said he had discussed by phone with his American counterpart Donald Trump on the regional developments, especially the Libyan crisis.
He stressed that the United States is closely following the situation in Libya.