French Prime Minister considers the result of the legislative elections "dangerous for the country "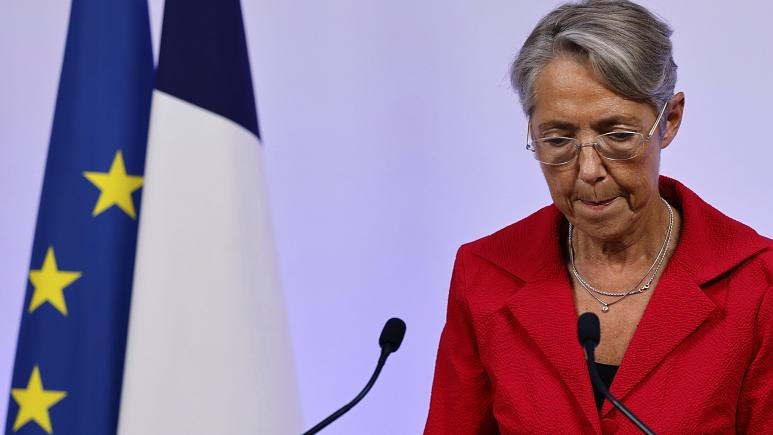 French Prime Minister Elizabeth Bourne said on Sunday that the results of Sunday's parliamentary elections, which failed to win a majority for either party, would put the country at risk, but she promised the president's party Emmanuel Macron will try to form an alliance. immediately. .
"This situation is dangerous for the country given the challenges we face," Bourne said, adding that "starting tomorrow we will work to create a majority that can work."
Polling stations closed on Sunday night after the second round of elections, when a coalition led by President Emmanuel Macron lost an absolute majority in the French National Assembly, hampering progress on his reforms for his second term, as expected. Announced on Sunday night, at the end of the second round of the legislative elections.
The Alliance is expected to win between 200 and 260 seats, which would give it a relative majority, forcing it to seek the support of other political groups to approve the projects, as the absolute majority is 289 seats.
Furthermore, the party of Marine Le Pen, which challenged Emmanuel Macron in the decisive round of the presidential election, multiplied the number of deputies by fifteen and exceeded the threshold necessary to form a bloc in the National Assembly, with a precedent of more than 35 years.
Thus, the far-right National Rally Party made significant progress in this second session, winning 60 to 100 seats in the National Assembly, as expected. The party evaluated the significant advance in the legislative elections as a "tsunami".
According to preliminary estimates, the presidential alliance "as a whole" will receive 200 to 260 seats, or an absolute majority, which was estimated at 289 of the 557 seats, while for the United Left, it will become the first opposition force. The National Assembly has between 150 and 203 seats, according to various electoral colleges.