Haftar threatens to expel the Turks and their mercenaries from Libya
The leader of the Libyan National Army, Field Marshal Khalifa Hafter, has vowed to drive the Turks out of Libya, saying that the Libyan people saw only from the Turks, killing, evil, and extra taxes during the 300 years of Turkish occupation.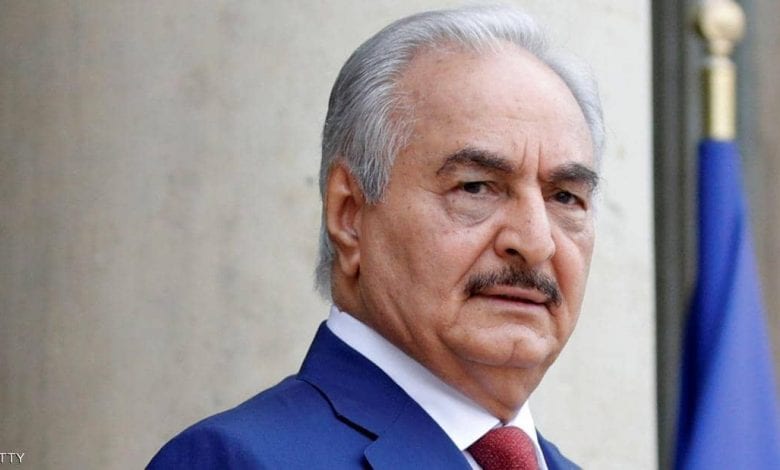 Field Marshal Hafter's statements came during his visit to the Tariq bin Ziyad Brigade, to inspect the readiness of the military units to implement any orders issued to them.
Haftar added: "We will never be satisfied with colonialism … The Turks stayed in Libya for 300 years and the Libyans saw nothing but evil."
During his speech, the commander of the Libyan National Army pledged to confront the mercenaries and Turks and expel them from Libyan territory
He continued, "The Libyans will confront each colonizer and will expel him … We are on the lookout and their expulsion will be the primary goal."
Field Marshal Hifter confirmed that "the mercenaries who came to Libya are hired and trained … These groups have no home, no family and no characteristic other than their livelihood."
According to the Syrian Observatory for Human Rights, the number of Syrian mercenaries that Turkey sends to fight in Libya has risen to 17,000, including 350 children.
Turkey continues to attract more mercenaries to its camps to train them in order to send them to Libya, while the number of mercenaries of other nationalities has reached about 10,000, including 2,500 of Tunisian nationality, who left Syria to Libya via Turkey, with the support of Turkish intelligence.