Further Petrol Shortages Loom as French Oil Workers' Union Calls Strike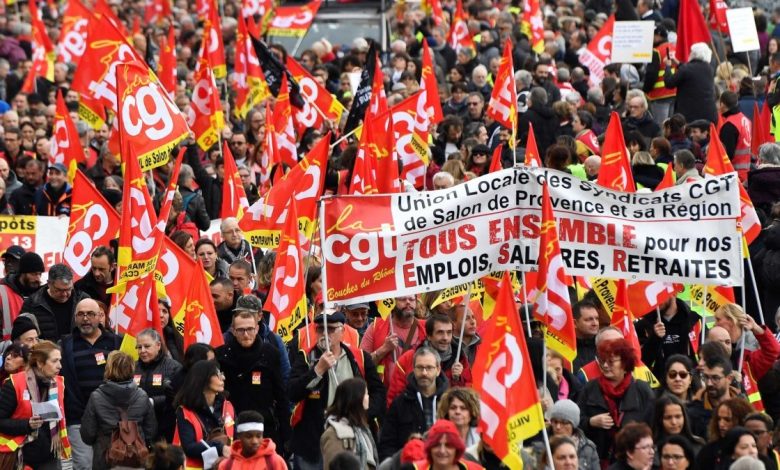 As the CGT group plans to stop work at oil refineries to protest the government's proposals for pension reform, Prime Minister Elisabeth Borne has called on trade unions opposed to the reform "not to penalise the French".
The branch of the CGT representing workers in the petrol sector on Thursday called for a series of strikes, "likely to halt deliveries".
The stoppages will lead to "reduced output" and could result in "a closure of refinery installations," according to a press release issued by Eric Sellini, national coordinator of the trade union for the power company Total Energies.
Last year's strikes in refineries and distribution depots led to widespread petrol shortages
The government has said it wishes to avoid head-to-head confrontation with labour groups.
The CGT has called the first 24-hour strike for 19 January, the day of the nationwide protest action against government pension plans.
A further stoppage, to last 48 hours, is planned to begin on 26 January, with the 6 February strike due to continue for 72 hours.
Worker representatives object to the government's proposed raising of the legal retirement age by two years, to 64, and they are also angry at planned increases in the minimum number of years of contributions required to qualify for a full pension. 
The oil workers' announcement follows calls for walkouts in the public transport sector, where stoppages hobbled activity during Macron's last pension reform bid in 2019-2020.
Government remains determined
Ministers have sought to play down the risks of crippling strikes and demonstrations.
Government spokesman Gabriel Attal has insisted on the constitutional right of all workers to withdraw their labour, adding that the authorities have already shown their preparedness to compromise in lowering the departure age from 65 to 64.
"This strike can happen without jamming up the country," Public Services Minister Stanislas Guerini told broadcaster Cnews Thursday.
Senate leader, the right-wing politician Gérard Larcher, has said the unions are being "irresponsible" in bringing the entire country to a standstill to protest against a reform which he considers "indispensable".
The nationwide strike called for 19 January is supported by all eight of the major French trade unions, and will affect both the public and private sectors.
Working civil servants in France are outnumbered by their retired former colleagues, a situation which is spreading into other sectors as life-expectancy increases.