G.Bissau President says regional bloc's future at Risk over Niger crisis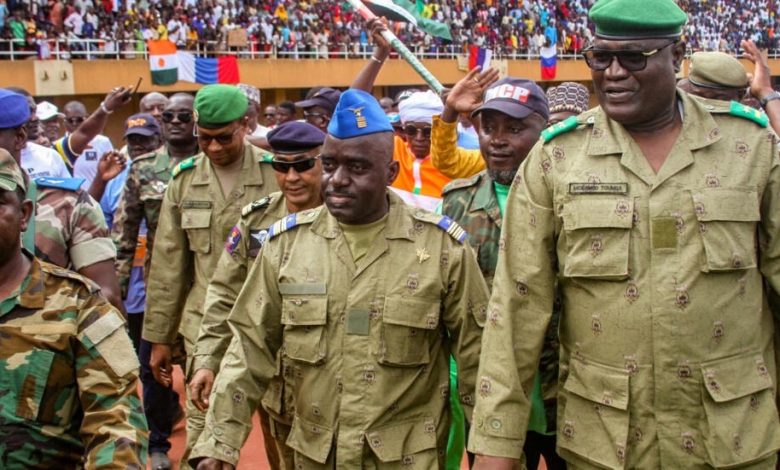 Guinea-Bissau's president on Wednesday said Niger's coup presented an existential threat to the Economic Community of West African States (ECOWAS), speaking on the eve of a key summit on the latest Sahel crisis.
Addressing reporters before flying to Abuja, Nigeria, for an ECOWAS meeting Thursday, President Umaro Sissoco Embalo said the deposed Nigerien president Mohamed Bazoum was that country's only legitimate leader.
"The only president we recognise is Bazoum — he is the one the people have chosen," Embalo said.
"If you don't want a government or a president, sanction it through the ballot box… Coups must be banned".
Embalo said that following putsches in three other ECOWAS member states since 2020, the regional bloc's future could be in doubt.
Bazoum was overthrown on July 26 when members of his own guard detained him at the presidency.
"The situation that ECOWAS is going through is really worrying — this organisation has so far been the safest, the strongest on the whole continent", he said.
"Today, we run the risk of making it disappear".
But, he added, he did not think it would come to that.
ECOWAS had, during a summit on July 30, threatened the possible use of military force in Niger if the coup leaders did not restore Bazoum to power within a week.
The deadline has since expired without Bazoum being reinstated.
Embalo said that, if ECOWAS chooses to intervene militarily in Niger, Guinea-Bissau's national defence council would decide whether or not to contribute troops to such a force.
"If the decision is taken at this level, the president can decree without going through parliament", he added.
Chronically unstable, Guinea-Bissau has itself experienced numerous coups and coup attempts since gaining independence from Portugal in 1974. The most recent attempted putsch was in February 2022.