G7 in Biarritz concludes, Italy holds talks to form government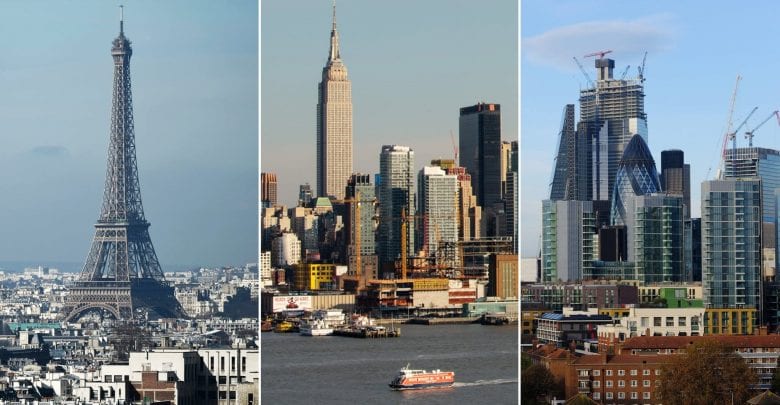 Please use the sharing tools found via the share button at the top or side of articles. Copying articles to share with others is a breach of FT.com T&Cs and Copyright Policy. Email [email protected] to buy additional rights. Subscribers may share up to 10 or 20 articles per month using the gift article service. More information can be found here.
The US-China trade war will continue to hover over markets when they open this week after Donald Trump told US companies last Friday that they should leave China, adding he would raise tariffs on $300bn of Chinese goods from 10 per cent to 15 per cent at the end of the month. China is a subject that will no doubt have cropped up during the G7 summit in Biarritz, which continues into Monday, but the gathering is essentially all over bar the shouting — some of which is likely to come from the US president when he gives a closing news conference. Other leaders, including French president and summit host Emmanuel Macron, will also be on hand to offer their closing thoughts. In the UK, Jeremy Corbyn, the leader of the opposition, will on Tuesday convene a cross-party meeting to discuss the tactics available for those MPs that want to prevent a no-deal Brexit. Over in Italy on the same day the country's president, Sergio Mattarella, will resume efforts to try to broker a power-sharing deal with the various parties after Matteo Salvini, the leader of the anti-immigrant and Eurosceptic League, triggered the collapse of the far-right and anti-establishment coalition government. It is a quiet August week for economic data, but Monday will bring the release of the latest Ifo survey from recession-facing Germany, which will provide insight into the latest thinking of executives. Other data through the week include snapshots on consumer confidence, the labour market and retail sales. Recommended German economy Bundesbank's Weidmann opposes new stimulus Markets Questions has more on this, along with insight into India's gross domestic product — due on Friday — and US inflation. On the corporate side the reputation of Johnson & Johnson, the world's largest healthcare company, will be in the dock in Oklahoma, where a judge is expected to rule on Monday over claims that it sowed the seeds of the US opioid crisis. On Thursday the UN nuclear watchdog is expected to send a confidential quarterly report on Iran to its member states, though the date is tentative and can change at the last minute. Which all brings us back full circle to Mr Trump and war of a different kind. The US president will be in Poland at the weekend to mark the 80th anniversary of the outbreak of the second world war. Central banks The National Bank of Hungary meets on Tuesday with no changes to interest rates forecast. Israel's central bank meets on Wednesday. Again, no changes are likely but there could be signs of cuts to come as a strong shekel weighs on inflation. The Mexican central bank is scheduled to publish minutes from its last monetary policy decision on Thursday. Investors will be on the lookout for comments on the future trajectory of interest rates and risks to inflation and economic growth. The Bank of Korea meets on Friday after making an unexpected rate cut in July. Earnings It will be another quiet week for corporate earnings, but investors will get another look inside the retail industry with large US chains including Best Buy and Dollar Tree due to publish quarterly results. Other retail earnings of note include Ulta Beauty, Tiffany and JM Smucker. There is also spirits maker Brown-Forman, which has warned that whiskey tariffs would pressure fiscal 2020 financial results. In the UK there will be results from Hays, Bunzl, Petrofac and energy services group Hunting. Economic data The impact of the US-China trade spat will become a little clearer next week with the arrival of fresh US data, including GDP, durable goods orders and trade. An initial estimate showed the US economy grew at an annual pace of 2.1 per cent in the second quarter, reflecting robust consumer spending and weaker business investments. It marked a slowdown from the 3.1 per cent growth seen in the first three months of the year. In China, industrial profit numbers are out on Tuesday and a factory purchasing managers' index on Saturday. Also next week, investors will be able to parse new data on US home prices and pending homes sales; Italian manufacturing and GDP; Japanese industrial production and retail sales; French GDP; and German unemployment and consumer prices. Brazil's GDP is out on Thursday and Canada's GDP on Friday.