Gaza Martyrs on the Rise Amid IOF Aggression, Many Still Under Rubble
The Israeli occupation entity has leveled many residential buildings housing hundreds of Palestinians in the last 24 hours.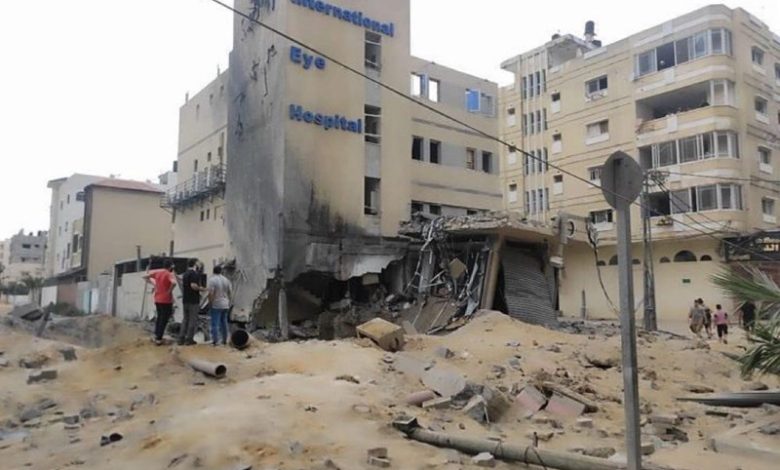 As of 4:00 pm on Monday, the ongoing Israeli aggression on Gaza has resulted in the martyrdom of over 560 Palestinians, as reported by the Palestinian Health Ministry.
This number is preliminary as many Palestinians remain unaccounted for under the rubble of collapsed residential buildings due to Israeli brutal airstrikes. Additionally, the Ministry stated that 2,900 individuals have been injured.
As for the West Bank,16 Palestinians, including 3 children, were martyred after being shot by Israeli occupation forces while taking to the streets in support of Gaza and to protest the war crimes committed by the Israeli army against the besieged Strip.
Concurrently, Operation Al-Aqsa Flood initiated by the Palestinian Resistance — a response to years-long Israeli occupation and crimes against Palestinians — has led to between 800-1,000 Israeli deaths at least, based on reports from Israeli media.
Meanwhile, over 80 Palestinians with various injuries were reported in the West Bank.
Commenting on the ongoing Israeli crimes of targeting hospitals, medical clinics, and ambulances in Gaza, the Palestinian Health Minister in Ramallah, Mai al-Kaila, called on the international community to intervene to stop the occupation's aggression on the humanitarian infrastructure.
"We appeal to the international community to urgently act to stop the occupation's aggression on treatment centers, ambulances, and medical teams in the Gaza Strip. The occupation deliberately bombs hospitals and ambulances, killing and injuring crews. This is a clear and significant violation of all international laws and norms," she said.
Our reporter stressed that the Israeli occupation forces waged brutal and indiscriminate attacks on the besieged Strip using thermobaric weapons, not to mention phosphorus bombs, which are banned under international law.
Earlier today, Al Mayadeen's correspondent reported that Gaza is witnessing the heaviest bombing since the beginning of the aggression, describing the Israeli airstrikes as "hysteric".
A government official in Gaza confirmed that the Israeli army wiped out 15 families after directly striking their homes in the past 24 hours.
War criminals
The occupation's Security Minister Yoav Gallant, according to GLZ Radio, has ordered to cut off electricity, water, and food from Gaza as the Israeli army is reportedly preparing to launch a massive ground invasion.
"We're fighting human animals," he said referring to Palestinians besieged in Gaza.