At Least 90 Children Killed at IOF Hands Since Aggression on Gaza
Israeli brutality does not spare even children.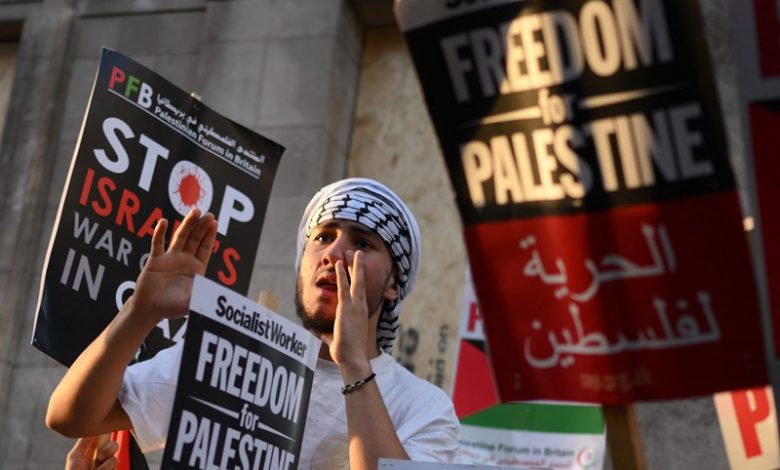 More than 90 children were killed at the hands of the IOF since the beginning of the Israeli aggression on Gaza, which has been ongoing for days.
According to our correspondent, the Israeli bombing on the vicinity of al-Shifa Medical Complex inflicted severe damage on the nursery section.
In updated figures of the victims of the Israeli aggression for the third day, the Palestinian Ministry of Health reported that 560 citizens were martyred and 2,900 others were injured with various injuries.
On Monday afternoon, Israeli occupation warplanes committed a massacre in the Jabaliya refugee camp in the northern Gaza Strip, killing about 50 Palestinians. 
Meanwhile, the Israeli occupation army pursues its intense airstrike on many areas in the Gaza Strip for the third day in a row following the aggression, while the occupation police closed more than 10 highways and intersections between the settlements of the Gaza Envelope.
Our correspondent pointed out that the Gaza Strip today saw the most violent bombing since the beginning of the aggression, saying the occupation is "bombing Gaza in a hysterical manner by launching dozens of rockets at the same time."
In the latest update, our reporters in Gaza said Israeli occupation warplanes targeted al-Abbas mosque and the adjacent police center, while also conducting heavy strikes near al-Shifa Hospital, severely damaging the infants' incubators section at the hospital.
The attacks targeted the vicinity of the fishermen's port in Gaza, the report noted.
Occupation air raids also rendered the Beit Hanoun Hospital – the only one in the city – out of service, preventing medical teams from carrying out their humanitarian duties toward wounded Palestinians in the nonstop aggression.
Furthermore, the Israeli occupation bombed a home in Khan Yunis while its residents were still inside it, but casualties remain unknown so far. Al-Rimal neighborhood west of Gaza also witnessed severe air strikes.
Al-Sabra and al-Salatin towns in Gaza saw the martyrdom of several Palestinians due to Israeli strikes as well.
Gaza martyrs
As of 4:00 pm on Monday, the ongoing Israeli aggression on Gaza has resulted in over 560 Palestinian martyrs, reported the Palestinian Health Ministry.
As for the West Bank,16 Palestinians, including 3 children, were martyred after being shot by Israeli occupation forces while taking to the streets in support of Gaza and to protest the war crimes committed by the Israeli army against the besieged Strip. Over 80 others were injured to various degrees.
This number is preliminary as many Palestinians remain unaccounted for under the rubble of collapsed residential buildings due to Israeli brutal airstrikes. Additionally, the Ministry stated that 2,900 individuals have been injured.